Designing a wood pellet factory layout is more than just buying complete wood pellet production machines, there are many factors and aspects to consider and different risks to assess. Professional wood pellet factory layout design can minimize delays in getting your wood pellet plant up and running, and avoid unexpected costs. Based on years of experience in wood pellet plant factory layout design and feedback from our customers, we are pleased to share this information with you.


Learning to Make Wood Pellet Factory Layout Design
ABC Machinery is a wood pellet machine manufacturer and supplier based on equipment selection, plant design, and process customization, offering not only custom equipment but also wood pellet business plan design services. If you don't know how to build your wood pellet plant, please contact us, we are always here.
How To Design a Wood Pellet Factory Layout Successfully?
Making a wood pellet factory layout design is very important to start a wood pellet making factory. We summarized the following tips to help you to know more about wood pellet factory layout. (Related Article: biomass pelletization cost analysis>>)
At the Beginning of Wood Pellet Plant Design
At the beginning of the plant layout design, the first thing you need to do is the make the budget, which includes raw material cost, equipment cost, production cost, operation cost and so on. (Learn More: wood chipper machine>>)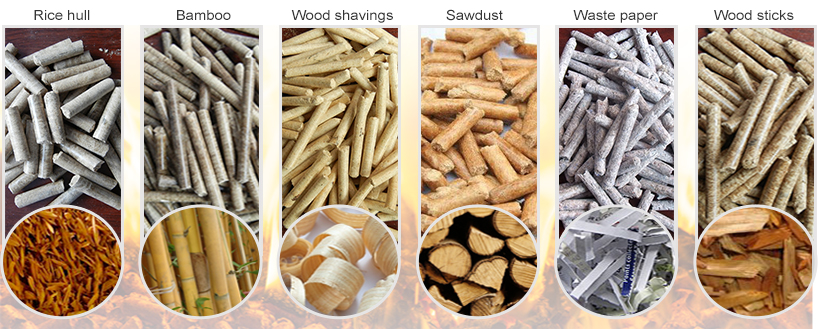 Raw Materials for Wood Pellet Making Factory
Next is the raw material and plant site, then find the right size of equipment according to the raw material plant site. Various raw materials can be used to make wood pellets, such as sawdust, wood chips and shavings, branches, leaves and wood logs. The main reason for choosing a plant site is to be close to the source of the raw material, so as to reduce transportation costs.
Wood Pellet Making Machine Equipping
The most important thing inside a wood pellet factory is the wood pellet plant, which includes raw material conveying and preparation system, raw material storage system, raw material conveying system, raw material pre-treatment system, raw material drying system, pelletizing system, wood pellet cooling and packaging system, wood pellet storage system, environmental protection system, dust removal system and explosion-proof and fire-proof system, etc. The equipment specifications and size of the plant are designed according to raw materials and plant size. (Related article: wood pellet machine for sale>>)


Wood Pellet Production Process in a Factory Layout
Note: At this stage, you need to find a reliable and experienced wood pellet mill manufacturer. Such a pellet mill manufacturer will not only provide you with good quality equipment, but also provide you with customized services that will match the equipment to your requirements and your actual situation.
The perfect matching technology and reliable wood pellet equipment can minimize the operating cost, maintenance and wear and tear of the wood pellet plant. Moreover, there are many factors affecting the optimization and efficiency of wood pellet plant, such as raw material differences, raw material moisture content, pre-drying and drying time of materials, use of suitable machinery and equipment, troubleshooting, etc. A professional wood pellet plant manufacturer can provide you with proper guidance regarding the optimization of your wood pellet plant layout so that your plant can reach full capacity. (Read More: how to make your own wood pellets>>)
Wood Pellet Factory Operation
In wood pellet factory operation, two factors need to be considered.
Regarding staff recruitment, the number of employees needs to be decided according to the scale of production and the level of automation. With a high degree of automation, the staff cost will be reduced accordingly, while experienced staff, often with a higher salary, correspondingly, will cost more; inexperienced staff, need to invest a little in training costs.
Regarding the wood pellets market, in many developed countries, bioenergy is seen as the main source of energy for the future and biomass pellet production is a growing industry. You can sell wood pellets to ordinary families for fuel for home heating, or you can work with large power plants and industrial boiler plants to use them instead of coal and natural gas.
So far, a typical wood pellet factory layout is basically complete, but in practice, actual condition decides the final completion, only then can design the most appropriate wood pellet processing factory layout. If you have any questions, please contact us, we will give you the most effective help you start a particle factory.

Factory Price Wood Pellet Plant for Building Wood Pellet Factory
A wood pellet making line is composed of several machines, complete with crusher, dryer, pelletizer, cooler, sieving screen, packaging machine and connecting conveyors between each machine. The number of equipment can be increased or decreased depending on the type of raw material and production requirements of the plant, but the pellet mill is essential. Our plants are available in small- scale and large-scale wood pellet making line according to different factor layout requirements. (Related article: wood pellet machine uk>>)


Factory Price Wood Pellet Making Plant for Factory Layout
(Left: Small Wood Pellet Plant; Right: Large Scale Wood Pellet Production Line)
Flat die wood pellet mill is the key equipment for small pellet plants with capacities from 40 kg/h to 500 kg/h. They are easy to operate, low cost, suitable for novices, small workshops or small farms.
Large Wood Pellet Production Line
Large wood pellet line with ring-die wood pellet mill as key equipment, with capacities ranging from 500 kg/h to 2.5 t/h. The ring die pellet mill is the best type of machine for those who want to produce wood pellets for industrial use or commercial use. (Read More: wood pellet mill for sale Australia>>)
Note: for larger production capacity requirements, two and two more wood pellets machines can be connected to meet the requirements. For more information, contact us now!