Project Name: Complete Wood Pellet Production System
Plant Location: Cornwall, UK
Raw Materials: Wood residues and wastes from timber processing plant, grass wastes.
Output: 1 ton per hour
Production Process: Wood chipping, crushing, drying, pelletizing, cooling and pellets packaging.

Raw Materials - Wood Wastes and Grass Wastes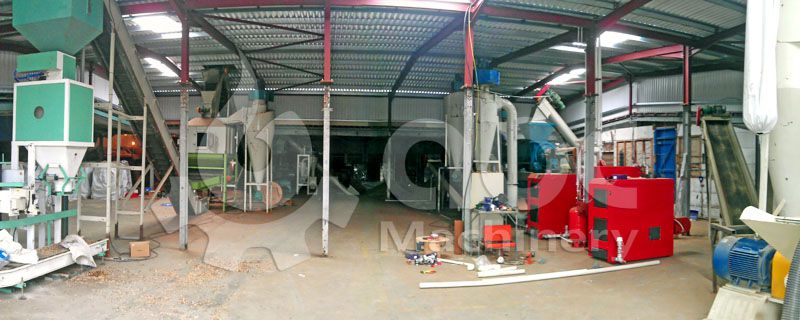 Full View of the Complete Wood Pellet Production System

Recently, we have just finished the construction of a 1 ton per hour complete production line of wood pellets in Cornwall, UK. The project is designed for making premium biomass fuel pellets from wood processing residues and grass wastes. The basic information of this pellet production system is listed above. For detailed equipment list and project cost, send us an inquire (info@bestpelletplant.com) and we will get in touch with you as soon as possible!
Guide: How to Make Good Quality Wood Pellets?
Want to start your own wood pellet production system and make good quality wood pellet? here is a complete guide to help you.
Many people nowadays consider saving the amount of energy consumption at home; you need to have an insight of the best quality wood pellets to use. Characterized by clean and simple to transport methods, choose a wood pellet type that has got a high heating value (for a longer lasting burn), minimum ash deposit, and secure storage ways.
Differences Between Hardwood Pellets and Softwood Pellets
What are the four main differences between hardwood pellets and softwood pellets you should know?
Just like the two words self-explain, hardwood often burns longer as compared to softwood making it the main difference between the two choices.
Softwood pellets burn hotter and cleaner as compared to hardwood pellets.
Hardwood pellets are quite costly as compared to softwood pellets.
After cooking, hardwood pellets produce fewer levels of ash deposits unlike its close associate the softwood.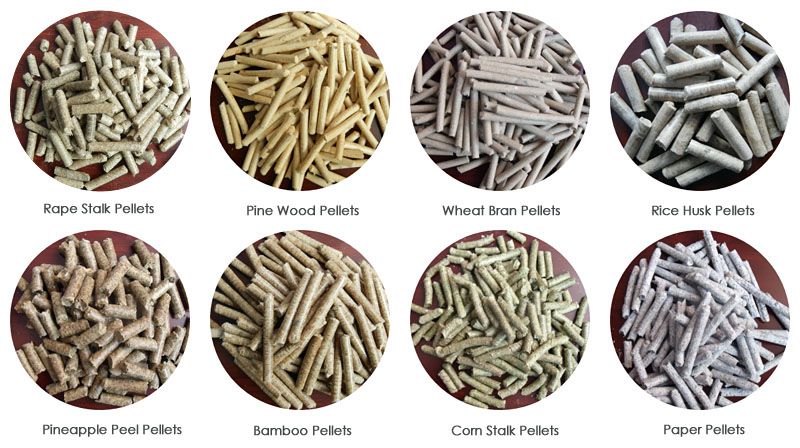 Four examples of hardwood pellets
Oak.
Chinese Yew.
Cottonwood.
Birch.
Here is one recent order of our hardwood pellet machine: Oak Wood Pellet Machine Delivered to Taiwan (click the link to get more details). This order is about flat die pellet press for small scale pellet production. If you need a complete business plan for industrial wood pellet production system, don't hesitate to get in touch with us and tell us your basic situation and needs, we will help you make the best plan step by step!
Four examples of softwood pellets.
Red Cedar.
Mahogany.
Pine.
Spruce.
Here is an example of our softwood pellets processing project: 3Ton/h Pine Wood Pellet Plant Project in Israel, click the link to get more details.

"Density per Inch" Plays a Vital Role in the manufacturing of Wood Pellets
During the manufacturing of wood pellets, sawdust from either soft wood materials or hardwood materials are compressed to form equal pounds of pellets per square inch for a reliable and cleaner burning process. The compression process during the manufacturing process results in a much higher performance regardless of the type of sawdust used. Let us further explain this; if you compress sawdust from the softwood, you will require high amounts of dust quantity as compared to a hardwood material. However, when the final product is reached, both the pellets (from either hardwood or softwood) will perform almost the same way.
Factors to consider before choosing the type of pellets to use
Before purchasing any wood pellets, you need to consider the three main aspects.
The type of stove you will be using
Budget and
Maintenance cost.
---
Choosing to go with any wood pellets at home has become a natural assignment. Look at your primary considerations and let the burning process continue efficiently and hustle-free.