Recently, our manufacturing factory has shipped one set of 800-1000kg/H Small Homemade Cattle Feed Plant to Saudi Arabia. Here are the details of cattle feed making plant delivering report. (Related article: animal feed business plan>>)
| | |
| --- | --- |
| Plant Name | Small Cattle Feed Making Plant for Farm Use |
| Plant Position | Saudi Arabia |
| Raw materials | Wheat, corn/maize, other cereals etc. |
| Process design | Crushing, mixing, pelleting and cooling |
| Customers information | This customer has his own cattle farm, he wants to make homemade cattle feed in his farm, we customized this small cattle feed plant for him. |
800-100KG/H Cattle Feed Making Plant Shipment Display
Small Cattle Feed Making Machine at Low Cost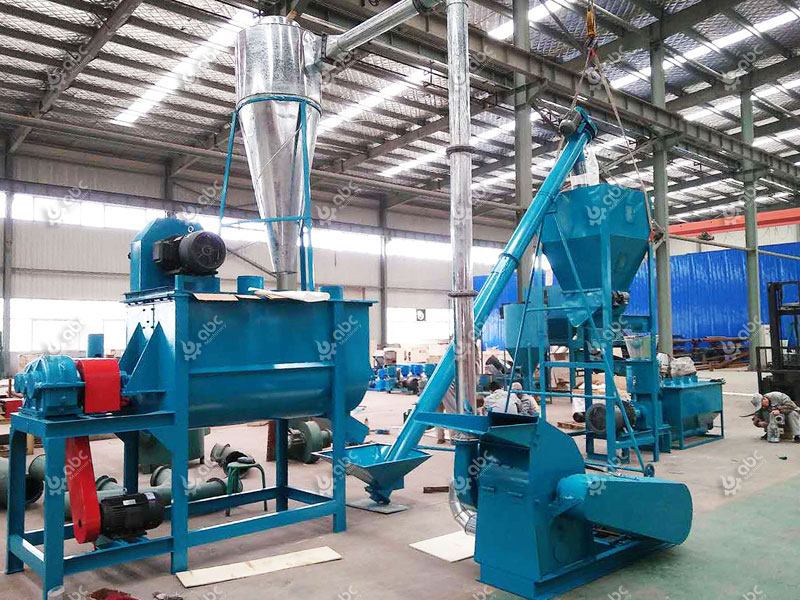 Factory Price Small Cattle Feed Making Plant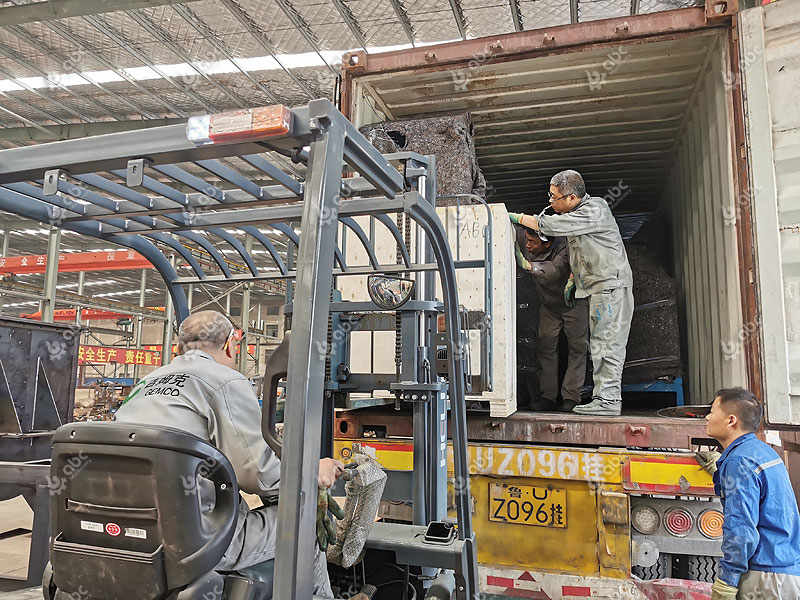 Cattle Feed Plant Delivering Site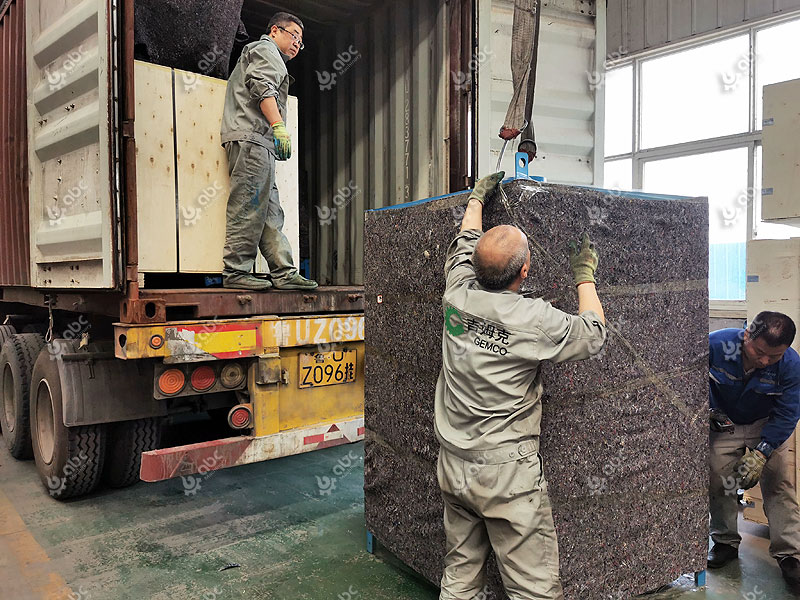 Small Cattle Feed Machine Plant Delivering
ABC Machinery is one professional manufacturer and supplier of cattle livestock animals feed making machine, offering both homemade, commercial and industrial use. Since it is founded in 1997, ABC Machinery has been engaged in making best quality cattle feed making equipment and building bright future with the customers. If you have any problems of making homemade cattle feed, you can contact us now!

How Do You Make Cattle Feed at Home or on Farm?
For most small farms raising cattle, cow or dairy, forage is the most commonly used feed, respectively silage and hay. But the season affects the grass growth greatly, in summer, green grass grows vigorous, rich and nutrient; while in winter, the hay contains less content of nutrients. Therefore, the cattle, cow and dairy are lack of grass to ear. If the grass is produced in to feed pellets with other high nutritional cereals and grains, the animals can have sufficient and nutrient-rich feed to eat. (Related article: how to make cattle feed on farms? >>)


Complete Cattle Feed Making Process Flow Chart
In small farms, making cattle feed pellets is easy. Here are the typical cattle feed production process in farms.
Raw Materials Pretreatment
In order to make the most suitable feed for your cattle, the raw materials should be prepared based on the cattle feed formula. Different cattle kinds and growth stages has different nutrition requirements, and when preparing raw materials, you should make sure the raw materials mixed evenly.
Cattle Feed Pelleting Process
Pelleting is the key process of cattle feed production. Choosing suitable cattle feed pellet making machine is important, small feed pellet mill is the commonly used type in making feed on farms. Small feed machine has four different driving engines equipped, you can choose the suitable one based on your requirements and conditions.
Final Cattle Feed Cooling and Packing
When the raw materials are processed into pellets, they are discharged from the feed pellet machine with high temperature. So, they should be cooled and then packed. Using cooler and packer can save cattle feed making time, so as to prolong the shelf life of cattle feed pellets.
How Much Does It Cost to Setup Cattle Feed Making Plant?
When you start to setup cattle feed making plant on your farm, you should calculate the budget. As you know, cattle feed making line has different scale based on the production requirements. Thus, the production cost is different as well. Here is the cost reference for you, for more details, you can contact us! (Related article: cattle feed production business plan guide>>)
ABC Machinery processes its own cattle feed machine manufacturing factory, professional R&D team and technicians, not only offering the service of cattle feed making machines, but also providing the more opportunities for the startups or new investors. Looking forward to cooperate with you to build our bright business future together!