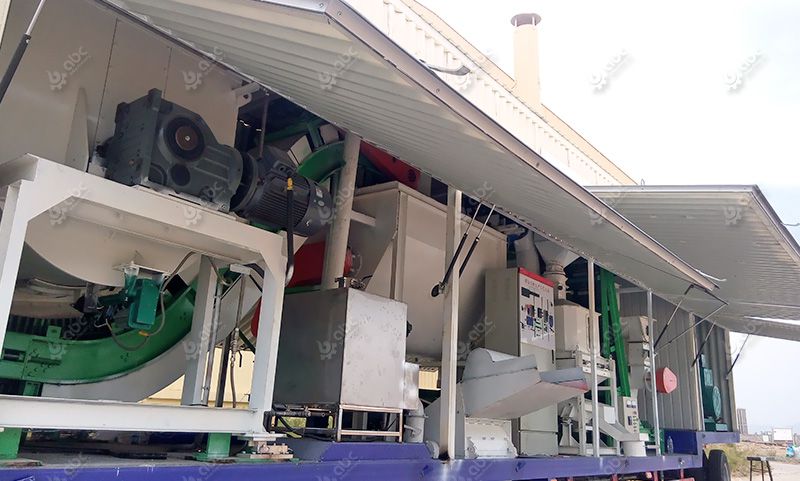 If the production site of the feed manufacturing changes frequently,
this integrated feed plant is exactly what you need!
---
Capacity Range: 800~1000kg per hour.
Dimension: 1200x250x410 mm
Weight: 18.6 ton
Target User: Self-employed farmers, businessman.
Application: Pasturing area, remote area lack of power; Animal feed processing in farm or ranch. Suitable for processing feed for poultry, cattle, livestock, etc.
This is a movable animal feed production line which integrates equipment of crushing, mixing and pelletizing and other related auxiliary equipments together. It is a feed plant on a mobile platform lorry vehicle, featured of compact structure, easy moving, high automatic and low energy consumption. It is just like a feed processing workstation and can be trailed by tractor or car.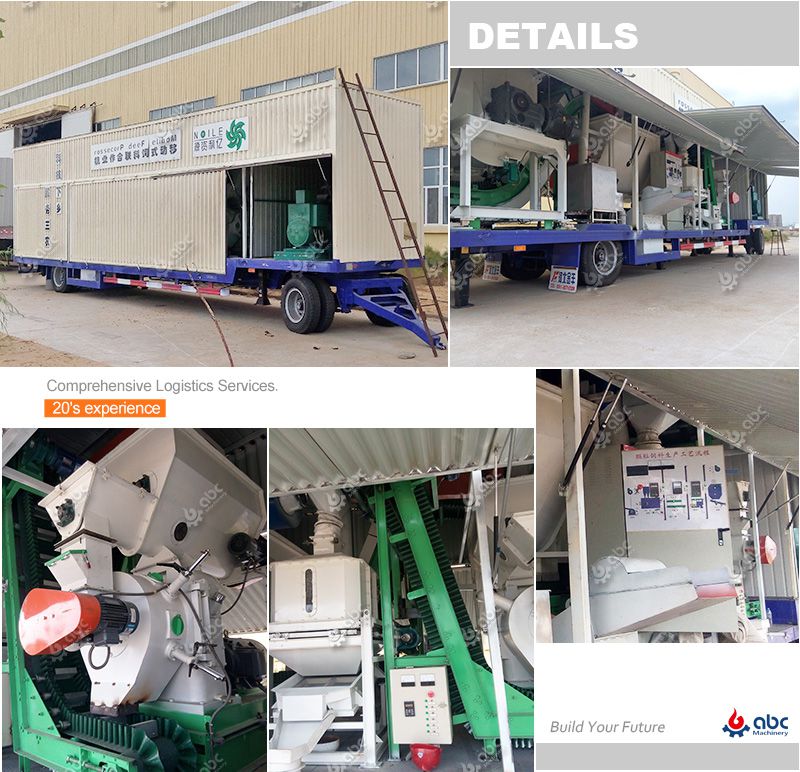 After years of research and development, this integrated container type feed production line was successfully developed and put on the market in 2013. It have got a widespread attention and popularity form our clients since then.