Pelletizing Possibilities: Exploring Animal Feed Potential
Are you struggling to meet the demands of your growing livestock and poultry business? Do you want to produce high-quality feed while increasing efficiency and profits? Our commercial feed pellet production column is here to help you achieve your goals. Our expert team will share the latest industry trends and proven techniques to optimize your livestock/poultry animal feed pellet production process.
Animal Feed Processing Industry Growth Prospects
The global animal feed industry is expected to expand further in the coming years owing to the growing global demand for meat and dairy products. According to the analysis, the global animal feed industry is expected to be valued at over USD 617 billion by 2024, growing at a CAGR of over 4% during the forecast period. This creates a great opportunity for the animal feed production market to expand its business and for investors to gain greater market share. By investing in a commercial feed pellet mill and adopting the latest technology, you can take advantage of this trend and achieve impressive returns on your investment.
ABC Machinery is Here for Your Commerical
As a leading supplier of one-stop feed pellet plant solutions, ABC Machinery offers customized design, installation, and commissioning services to customers worldwide. Our advanced equipment and experienced team ensure the highest quality and most efficient production processes.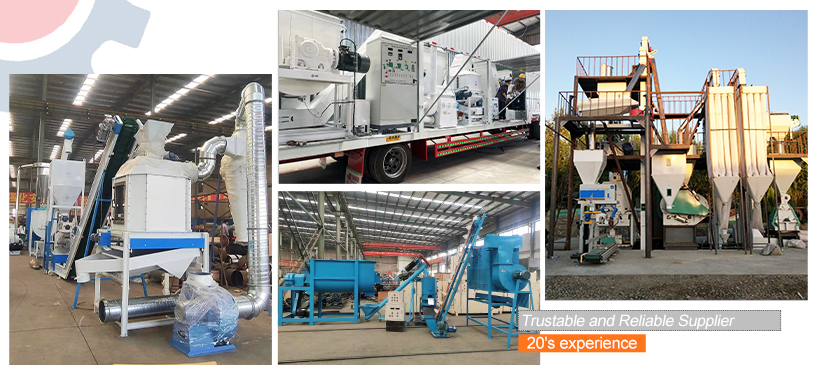 Hot Sale Animal Feed Pellet Making Plant
Contact us today for a free consultation to help you achieve your feed production goals.