Rice Husk Pellet Machine for Sale
Recently, we received rice husk from a customer who wanted to make rice husk pellets for fuel, but didn't know whether his ricehusk can be produced by pellet machine or not, so he asked us for advice (ABC Machinery is offering the service of raw material trial run). As soon as we received the raw material from the customer, we did a test on 3 of our ZLSP-series rice husk pellet machines for sale and made a record. View the brief testing report below, or you are welcome to contact us for more details!
Raw Materials for Trail: rice husk
Machienry Type for Trial: ZLSP 300 D-type, ZLSP 300 R-type, ZLSP 400 R-type
Rice Husk Pellet Making Machines for Trail Display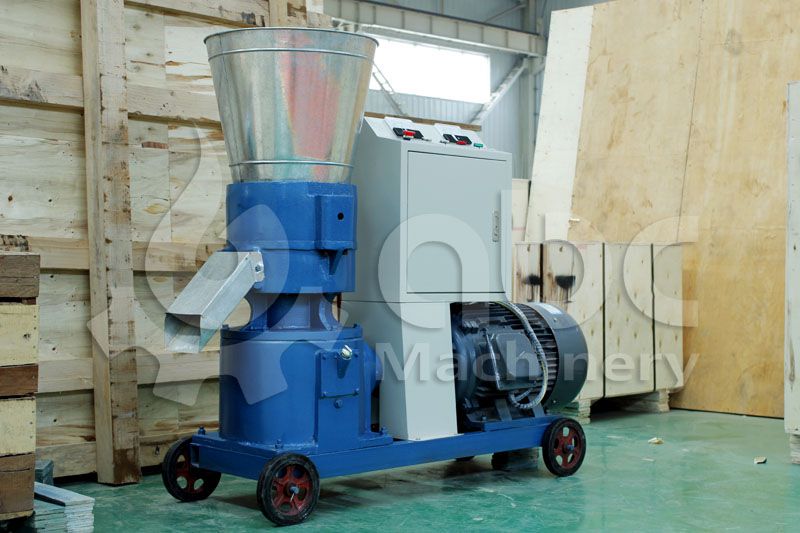 ZLSP 300 D-type Rice Husk Pellet Machine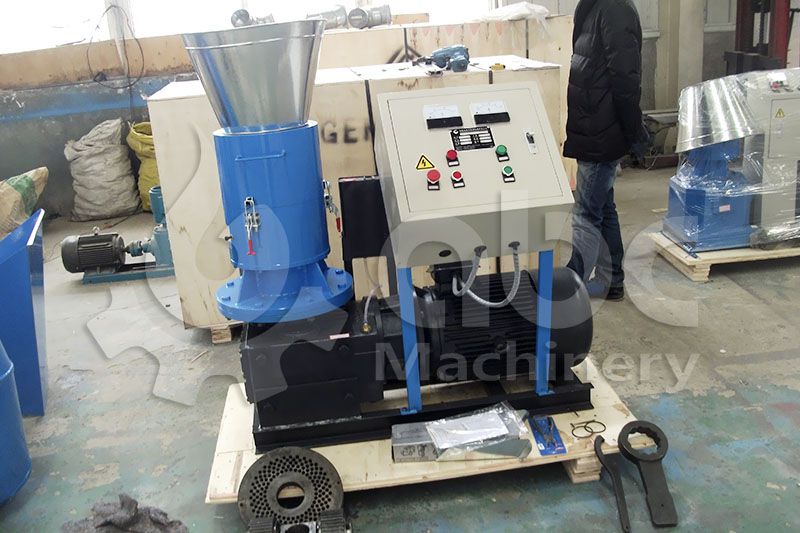 ZLSP 300 R-type Rice Husk Pellet Machine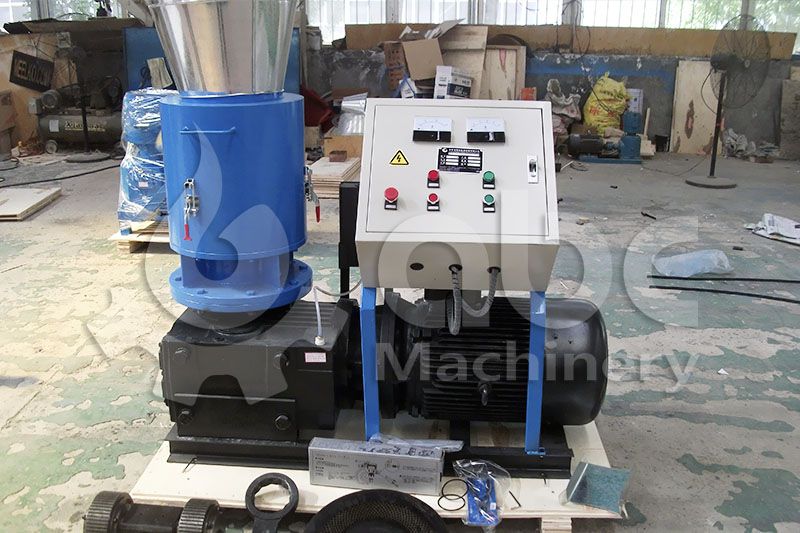 ZLSP 400 R-type Rice Husk Pellet Machine
Test No.
Pellet Machine
Raw Material
01
ZLSP300 D type


(22KW , 3 phase , 380V ,50HZ)

a. Rice Husk with 22% moisture

b. Rice Husk with 20% moisture

02
ZLSP300 R type


(22KW , 3 phase , 380V ,50HZ)

03
ZLSP400R type
(30KW , 3 phase , 380V ,50HZ)

Conclusion of the Rice Husk Pellet Machine Trail
Some of the main conclusions of the pelletizing trial are listed below for your reference. If you are planning to start making your own pellets from rice husk or rice straw, and need some more suggestions and guidance. Don't hesitate to send us an inquiry and tell us your capacity requirement, then we can help you choose the most suitable and cost effective pellet making machine. (Related News: Rice Husk Pellet Mill Exported to France )
Rice Husk is a Good Choice for Pellet Production
Whether the material has been crushed or not , it can both produce pellets very well. Just a little difference with the final capacity. The capacity will be a little bigger if the material is crushed. The final production capacity will be a little bigger if the material is crushed by the hammer mill or crushing machine.
R-type Pellet Machine is Better for Processing Rice Husks/Hulls
We suggest choosing our R type pellet making machine for making rice husk pellets. The final result is better compared to the D type wood pellet machine.
The moisture content is suggested to be around 20%.
The final result of the running test is just related to the moisture of the material ( best suitable moisture for your material is 20%) and the compression ratio of the die( the most important reason).
Video of Rice Husk Pellet Making Machine Test-Run
Please see the video below,because the test time is too long , the video volume is too big ,so we delete some contents and keep the effective parts. In the first half of the video we use the raw material, in the second half of the video we use the material after it is crushed. The final running result of your rice husk is very good.
NOTE: When you have a question about if your raw material can be processed into pellets, you can contact us for more information or send your raw material to us for test-run.

To Start Rice Husk Pellet Machines Project
Main Process of Rice Husk Pellet Production
The production of rice husk pellets usually includes the following processes:
Rice Husk Crushing (optional): To optimize the production of granules as much as possible, it is suggested to reduce the size of the rice husk. For this hammer mill is the equipment needed.

Pelletizing: There are flat die pellet machines for small scale production below 800kg/h. Ring die pellet machines are suggested for large production.

Packing (optional): Packing is included in most medium to large scale pellet production lines.
Choose Reliable Rice Husk Pellet Making Machinery
In order to make rice husk pellets, the production process is very important, as well as the quality of rice husk making machinery. So, finding a reliable manufacturer or supplier with providing high quality pellet mills and professional service during the whole rice husk pellets production is also important. (Related article: how much does a pellet mill cost>>)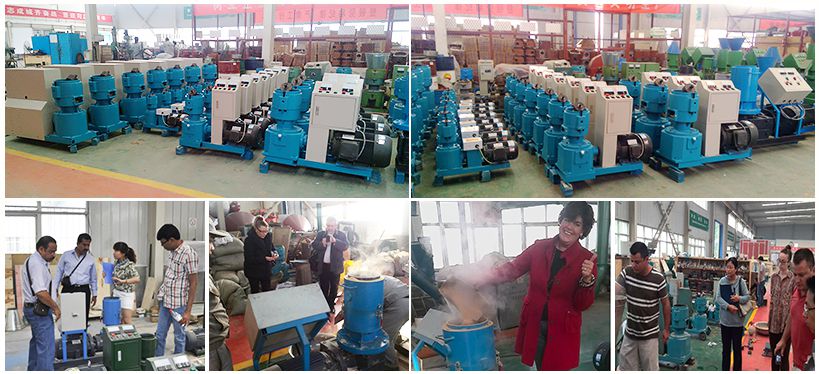 Choosing ABC Machinery for Your Rice Husk Pellet Production
The ABC Machinery, has an excellent technology and experience in the matter when pelletizing rice husk. We can offer both a single small pellet machine for home use and a turnkey project plan for complete line of rice husk pellet production. You are welcome to ask us for help to solve your rice husk production problems, contact us now!
Wide Rice Husk Distribution in the World
Rice is the second highest grain production place after maize in the world. Rice is an essential part of the diet of a large part of the world's population. Especially in Asia, where many people consume it daily, also in Latin America and in certain places in the Middle East. Correspondingly, the yield of rice husk in these areas is also very high in each year, so you have no worry about the raw material when you have plans to start rice husk pellet production. (Read more: straw pellet machine for sale>>)
Milled Rice Production by Country in 1000 MT
Rank
Country
Production (1000 MT)
1
China
142,200.00
2
India
109,000.00
3
Indonesia
37,300.00
4
Bangladesh
34,700.00
5
Viet Nam
29,069.00
6
Thailand
21,200.00
7
Myanmar
13,400.00
8
Philippines
12,350.00
9
Brazil
8,024.00
10
Japan
7,600.00
11
Pakistan
7,400.00
12
United States
6,695.00
13
Cambodia
5,500.00
14
Nigeria
3,780.00
15
Korea, Republic Of
3,730.00
16
Nepal
3,330.00
17
Egypt
3,300.00
18
Sri Lanka
2,631.00
19
Madagascar
2,304.00
20
Peru
2,180.00
According to several studies, the world demand for paddy rice, by the year 2022 will be more than 1000 million tons and will continue to produce rice husks per ton with a tendency to continue wasting in the absence of a solution. Due to the increase in rice planting, at the same time, the rice husk has become an economic alternative to generate income for the planter.

High Caloric Value of Rice Husk as Pellets Fuel
The difficulties in the biodegradability of the rice husk prevent that 70% of the more than 100 million tons of rice husk produced around the world are properly used, remembering that the weight of the rice husk represents the 20% of the weight of the rice. From our test running and the following features of rice husk, it is seen that the best choice for dealing rice husk degradability problem is to make the rice husk into a biomass pellet as fuel in our daily life. (Learn more: biomass pellet price>>)
Typical rice husk properties analysis
Bulk Density (kg/m3)
96-160
Length of Husk (mm)
2.0-5.0
Hardness (Mohr's scale)
5.6-6.0
Ash (%)
22.0-29.0
Carbon
≈35.0
Hydrogen
4.0-5.0
Oxygen
31.0-37.0
Nitrogen
0.23-0.32
Sulphur
0.04-0.08
Moisture
8.0-9.0
What's more, in comparison with wood, rice husks are also an effective material in terms of combustion. Normally, rice husks tend to be used as combustion materials due to the caloric value they contain. Estimated at 14 MJ I kg, this value is equivalent to 35% of that contained in the diesel or the well-known "bunker oil", which at the same time has a caloric value of 40.5 MJ I KG.
Comparison of Rice Husk, Rice Straw and Wood in % (d.b.)
Property
Rice Husk
Rice Straw
Wood
Carbon
38.7
37.7
48
Hydrogen
5
5
6.5
Oxygen
36
37.5
43
Nitrogen
0.5
0.6
0.5
Sulphur
0.1
NA
NA
Volatile Matter
64.7
69.7
85
Fixed Carbon
15.7
11.1
13
Ash
19.6
19.2
2