If you just want to make the best use of your life rubbish or garden wastes and make pellets for home use, a single pellet mill is enough! However, for the ones who plan to build a small pelletizing unit with capacity between 500kg/h to 800kg/h, or want to start a small pellet making factory with limited budget, this automatic mini pellet plant is definitely what you need! This wood pelletizing unit is featured of high automatic, high output, low investment, small occupation and wide raw materials adaptability.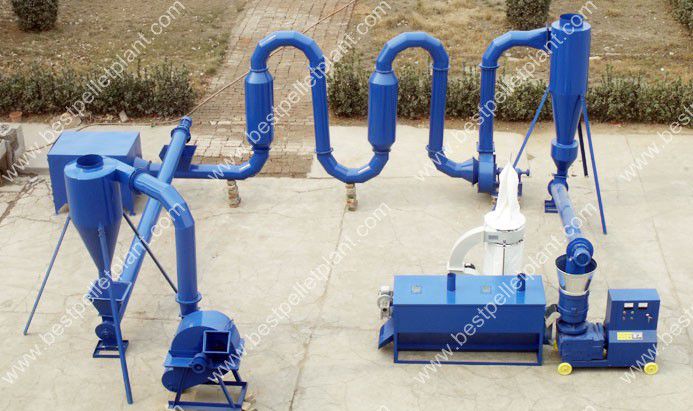 The capacity of This Mini Pellet Plant is 500 to 800kg per hour.
Key Process of This Small Pellet Plant
Crusher (hammer mill), conveyor, flat die pellet press, pellet cooler and bagging machine (optional).

Main Machinery Included in the Small Pellet Making Unit
Crusher comes first in the small plant. It is used to crush large raw materials into small pieces which is generally 2~5mm in diameter. Crusher is also known as hammer mill in some places. The final crushing size can be controlled by changing the screen size. The size requirement varies from one kind of raw material to another. Don't hesitated to contact us when you don't know the best crush size.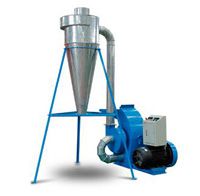 After crushing, a dryer is set to adjust the moisture content of raw materials. The water content of most materials for pelletizing is higher than 12%. So it is quite necessary to lower the moisture by use of drying machine before feed them into the chamber of pellet press. The requirement of moisture depends on the purpose of finial pellets (for burning or feeding animals) and the characteristic of raw material chosen for making pellets. Airflow Dryer which is featured of low price and high efficient is suggested for small scale pellet production plant.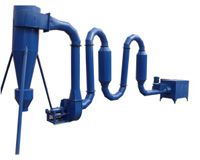 Screw conveyor is the main conveying and feeding machine in this small pellet plant. There are two types of screw elevator, manual control type and frequency control type. You are welcome to send us an email for more details of the conveyor.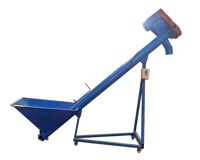 Pelletizing part is the key process of the whole pellet production. This mini pellet plant is designed with flat die pellet press. It is available to connect multiple pellet presses in parallel for 800kg per hour or higher output. The engine of pellet press is optional. There are electric type, diesel type, gasoline type and PTO (power-taken-off) type. Choose the most suitable one according to your situation. (Build a large pellet plant with ring die pellet mill)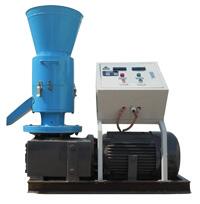 When the pellets come out of the pellet press, they are very hot. The temperature can reach up to 90 ℃. They cannot be stored directly without cooling. This CM Series Cooler is the best choice for small scale pellet production. Both labor and time can be greatly saved by adding this cooler. However, if you really want to reduce the budget, you can also choose cooling the pellets naturally on the ground in the open air without pay for the equipment. Just contact us and we will do all efforts to help your make the best solution.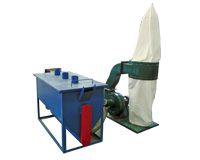 Finally, you can choose to store the pellets in bulk in a silo or ware house or packing them in bags. Pellet bagging machine is available for the mini pellet plant if needed.
This mini pellet plant is widely applied to make both animal feed pellets and biomass fuel pellets.


Make Animal Feed Pellets


Make Wooden Fuel Pellets

Just tell us theraw material (kind, size, and moisture), usage of final pellets, capacity requirement and budgets. ABC Machinery will offer you a turnkey pellet manufacturing solution.
I am interesting on the flat diesel pellet mill.
Thank you for your inquiry. I have replied to your email with more details of our flat diesel pellet mill.
Please send pricing and information on different sized units.
Details of this small pelletizing unit have sent to your email, please note to check!