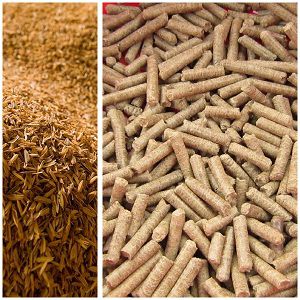 Rice is produced in paddy fields. Paddy fields are flooded area of arable land and it is in these fields that semiaquatic rice is grown. Paddy rice cultivation is different from deep water rice cultivation. The depth of water in the field and the period of time that rice remains in the field differs in both cases. After rice is harvested, it has been recommended that the paddies be drained in order to curb methane gas production and also to allow aeration in the soil.
About Rice Husk Pellets
In the rice milling company, rice husk is one of the main by-products. Rice husk is a lignocellulosic material, which can be turned to various fuel types and feedstocks using various processes that are thermochemical. Rice husks have various properties, both thermochemical as well as physical. Some of these properties of rice husk include the following;
★

Bulk density


★

Moisture content


★

Heating values


★

Particle sizes

★

Ultimate analysis


★

Proximate analysis


★

Ash fusibility


★

composition
Above are some of the most common properties of rice husk and they differ from a husk to another. Chemical properties lead to the varietal characteristics.
Rice husk is an agricultural waste that has proven problematic during disposal in many countries in the world. It is produced during the rice refining process and has a low commercial interest. Its transportation and handling is also a problem as it has a low density. However, there is this technological trend towards cost reduction and waste utilization in industrial processing and it has attracted utilization of rice husk as a material that has been added value. Below are some of the uses of rice husk;
★

Power plant fuel


★

Activated Carbon formation

★

Silica and silica compounds source


★

Fire brick insulation
Step by Step on How to Make Rice Husk Pellets


Rice Husk Pellet Press Unit Test Runing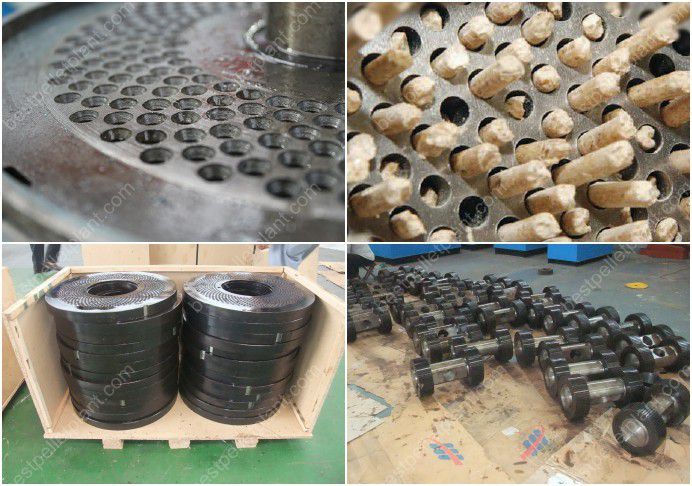 Details and Spare Parts of Our Pellet Presses for Sale
There has been a great demand in the market for the rice husk pellet making machine with most of the customers being farmers. The rice husk pellet making machine has played a great role in taking care of the disposal problem of this agricultural waste. The following is a guide on how to make pellets from rice husks.
Pelletizing: the rice husk pellet making machine is used here to compress the husk into a mass and later covert the masses to pellets.
Pellet cooling: a pellet cooler is used here as they are usually soft and hot by the time they leave the die. Once they cool, they become hard, dry and durable.
Pellet storage: a storage bin is required to store the pellets, otherwise, you need the pellets packaging machine in order to bag them. The area in which the pellets are stored should be dry and cool. They should always be kept away from fire.
Rice Husk Pellets Manufacturing Unit
Advantages of rice husk pellets
Environmental friendly as no smoke is produced during burning
Convenient for storage and transportation in large quantity
Burns sufficiently and efficiently
Produces less ash when burnt as compared to rice husk
Making pellets from rice husk becomes easier as compared to making pellets from any other agricultural waste due to its low moisture content. The husk also does not need to be crushed first in order to make pellets as compared to other pellet making raw materials.