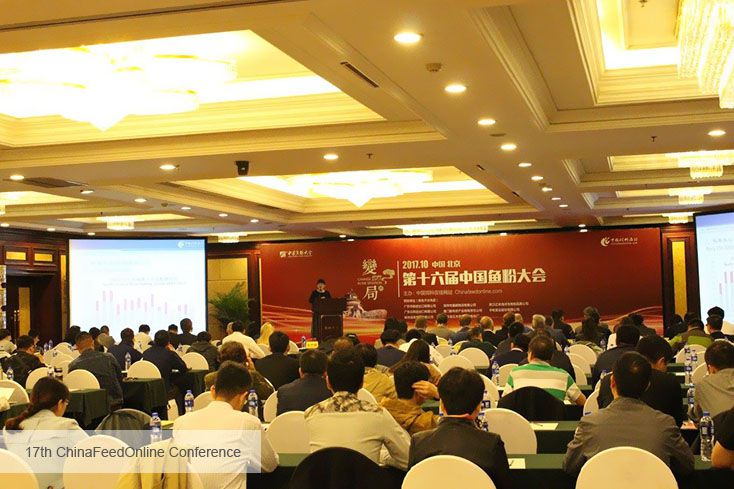 ABC Machinery has participated in the 17th ChinaFeedOnline Conference ( CFP ) China Fishmeal / Animal Protein / Vegetable Protain three-in-one seminars to promote our fish feed making machines and complete fish feed plant.
The 17th CFO Conference had finished successfully in Shanghai, China (11-12 Sept, 2018). The core communication of this conference is Marine Industry and Animal Feed Industry. Our biggest gain is to learn more about customer needs.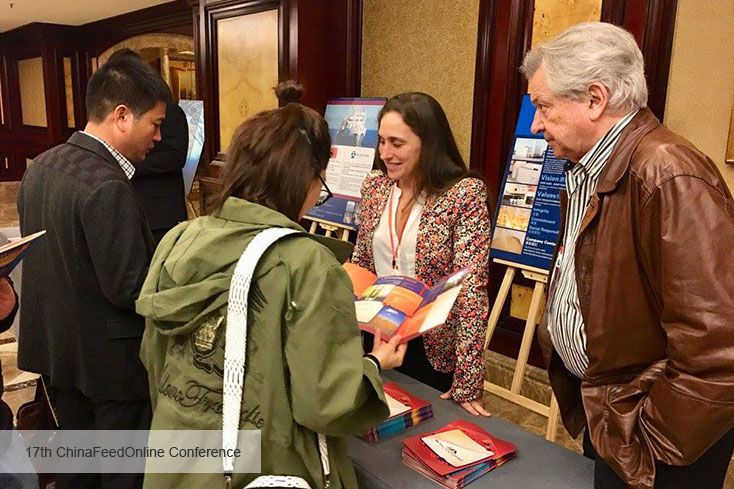 Consultation and Communication

Marine Industry - Fishmeal processing, fish oil extraction & refinery
Animal Feed Industry - Fish feed, livestock and poultry feed production
Application of Fishmeal for Feed Processing

Floating Fish Feed Making Machine for Sale
(left: wet type feed extruder, right: dry type extruder)
Fishmeal is the main raw material of feed protein in aquaculture industry (fish, crabs and shrimps). Adding fishmeal can improve the growth rate of aquatic animals.

Swine feed and poultry feed bought need high content of protein, especially for piglet and chick. Since the cubs are in a period of vigorous growth the demand for protein and the proportion of amino acids in the protein are large, and fishmeal is the best choice.

Livestock such as sheep, goat, alpaca and horse, the demand for protein in growth is large too, and high-quality fishmeal is also the first choice for these animal feed ingredients.

Global Market of Fishmeal Production


Fishmeal Processing Factory
Fishmeal is a high-protein feedstock produced from one or more fish that has been degreased, dehydrated, and pulverized. The world's fishmeal producers are mainly Peru, EU-27, Viet Nam, China, Chile, Thailand, United States, Norway and Japan, etc.
| Rank | Country | Production (1000 MT) |
| --- | --- | --- |
| 1 | Peru | 950.00 |
| 2 | EU-27 | 500.00 |
| 3 | Viet Nam | 470.00 |
| 4 | China | 450.00 |
| 5 | Chile | 360.00 |
| 6 | Thailand | 300.00 |
| 7 | United States | 254.00 |
| 8 | Norway | 220.00 |
| 9 | Japan | 185.00 |
China is the country with the largest demand for fishmeal. China produces about 700,000 tons of fishmeal per year, but it is still imported in large quantities due to the large demand. (Feed mill project: 40 ton/h Fish Feed Plant Design )

Japan's aquaculture industry is booming, producing about 24 million tons of feed per year. The annual demand for fishmeal is on average between 500,000 and 600,000 tons. The use of fishmeal is mainly in the aquaculture industry. Besides, there is also a large proportion used in fertilizer production. Japanese fishmeal is mainly imported, and the main import areas are concentrated in the south.

Synthetic proteins are widely used in the United States, so it has little dependence on fishmeal. In recent years, fishmeal has been exported and used as pet food processing. (Related News:Small fish Feed Pellet Machines ordered by American Agent )
Chile is a major producer and exporter of fishmeal. In order to balance the domestic fishmeal price, a small amount of fishmeal has been imported from various countries since 1997. The general feed factory accounts for 20%, while 10% is self-mixed on the livestock farm.

The application of fishmeal in Norway is mainly in fish farming, especially for salmon and trout farming.

The fishmeal demand in Germany has been stable, with an annual production of about 150,000 tons. Fishmeal is mainly used in feed for weaned pigs.