An automatic wood pelletizing line was built in Italy. This is one of our project designed for manufacturing pellets from chestnut wood chips. The production output is 2ton to 3 ton per hour. It includes process of crushing, drying, pelletizing, pellets cooling and bagging. The equipment cost of this production line is around 300,000 approx. The price can be higher or lower by adjusting the equipment list and layout. Feel free to contact us for more details of pellet mill cost.
Pellet Equipment Inspection Photos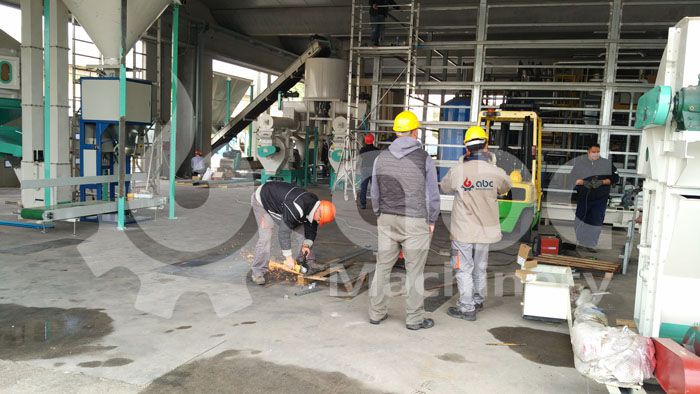 Project Field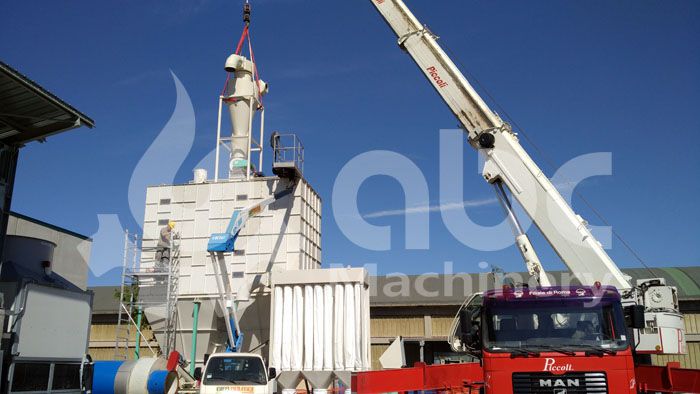 Storage Bin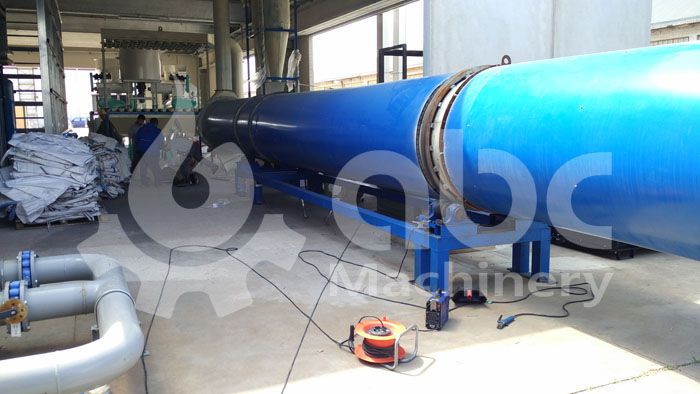 Rotary Drum Drying Machine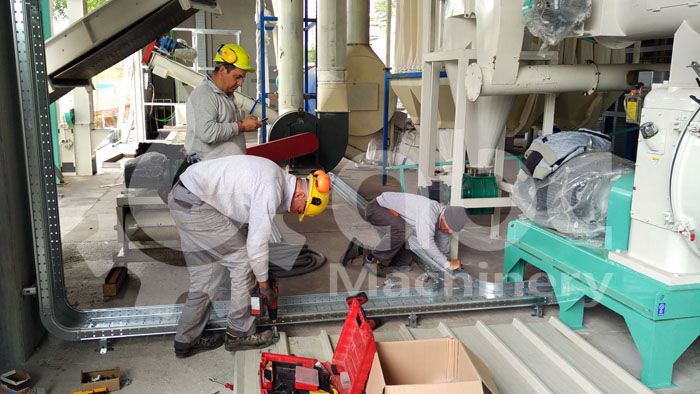 Under Construction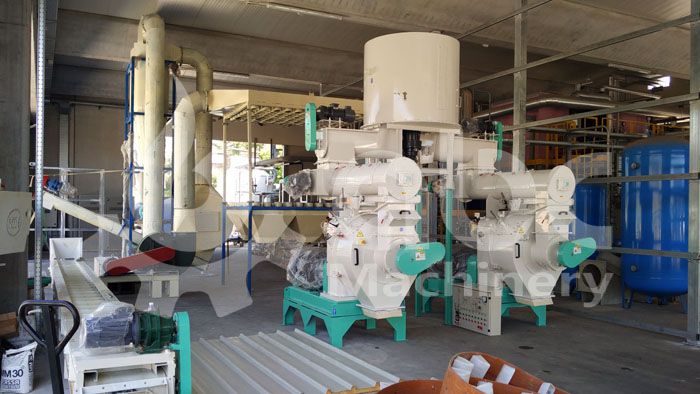 Ring Die Wood Pellet Mill

Pellets Cooling and Bagging Equipment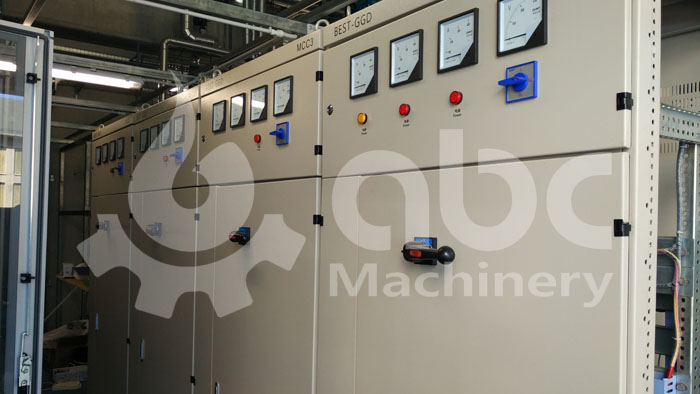 Electronic Control System

Cost of Starting a Wood Pelletizing Business
For the few past years everybody is trying to find the most ecological energy source. Pellets are popular type of fuel. Wooden pellets are environment friendly and really cheap in comparison with gas, oil etc. A lot of people is starting their own business with pellets because they see that there is big market for them. But they are worried because of expenses in that business. How much would cost one wood pellet line?
Equipment Cost
First of all, before starting the business you have to calculate expenses and see the prices of machines, woods, storages etc. There is a lot of types of pellets that demand different types of machines to be built. You need to research what pellets you want to make.
Another characteristic, which is important, is the size of raw material. For each size you need different machine. If your raw material is very large as wood log, log splitter, wood chipper and wood crusher is needed as preprocessing equipment and that will increase the cost.
Click here for small pelletizing unit (50~800kg/h) >>
Raw Materials Cost
It should be taken into account what did you use to make pellets. Did you use recovered wood or virgin fibre . Recovered wood is cheaper and it costs $55-65 per tonne. Virgin fibre is more expensive and it costs approximately $70-80 per tonne. (Related News: Oak Wood Pelletizer Exported to Taiwan)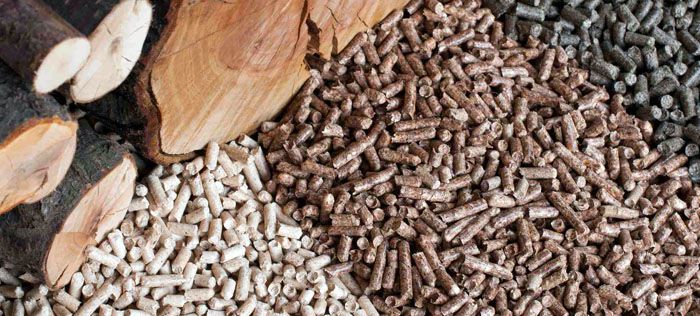 Other Factors and Expenses
There is many other factors in establishing your own wood pellet line. Firstly, you should calculate the consumption of the energy and costs of repairs and services for machines. Than you have to calculate how much money you are going to spend for transport of your pellets.
Cost of grinding on site is $3-4 million.For storage you should spent about $1 million. But it is important to say that these expences are different depending on quantity of pellets. Let`s say that you are going to build 150,000 tonnes anually your expences would be about $10 per tonne, but if you are going to build 100,000 tonnes per year than your costs will reach $125 per tonne. So it is more clever to invest more money and build bigger quantity of pellets, because that results in the end with smaller expenses. (FAQs: How to improve the output of pellet production?)
It is better to build your pelletizing line in the Canada or USA because there are smaller expenses than in the European countries. In Europe you have bigger expenses because of prices of energy. In USA you have more space because there is a lot of abandoned ranches which you can buy for little money.

---
In conclusion, you have to look at all of these factors, see how much money can you invest ,calculate the expenses and see if it is profitable for you. But you have to be prepared that in the beggining you maybe have to lose some money for better profit in the future. You know the popular saying "Nothing ventured nothing gain".