Raw Material for Pelleting: Wood chips, wood shavings, saw dust get in Morocco locally
Pelletizing Machine: BPM 508 Pellet Press
Output: 3.6-4.5 TPH (Ton per Hour)
Basic Pelletizing Process: Chipping, crushing, drying, sieving, pelletizing, cooling and packaging.
Related Equipment: Wood chipper, hammer mill, belt conveyor, storage silo, dryer machine, sieving machine, elevator, pellet press, pellets cooler and package machine.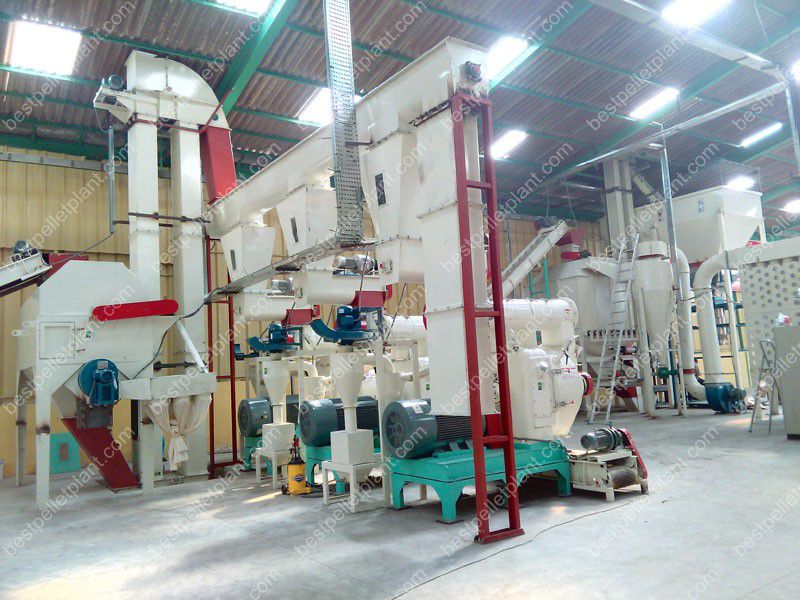 Successful Project: Complete Wood Pelletizing Production Plant
Features of This Pellet Plant Project
This wood pellet plant is designed with wet silo and dry silo. Dry silo is used to store the materials after drying to support sufficient materials for the smooth operation of the pellet press machine. Three cylinder drum dryer is also used instead of single cylinder dryer. Compared with single cylinder dryer, three cylinder types take smaller space with the same capacity, better meet customer requirements.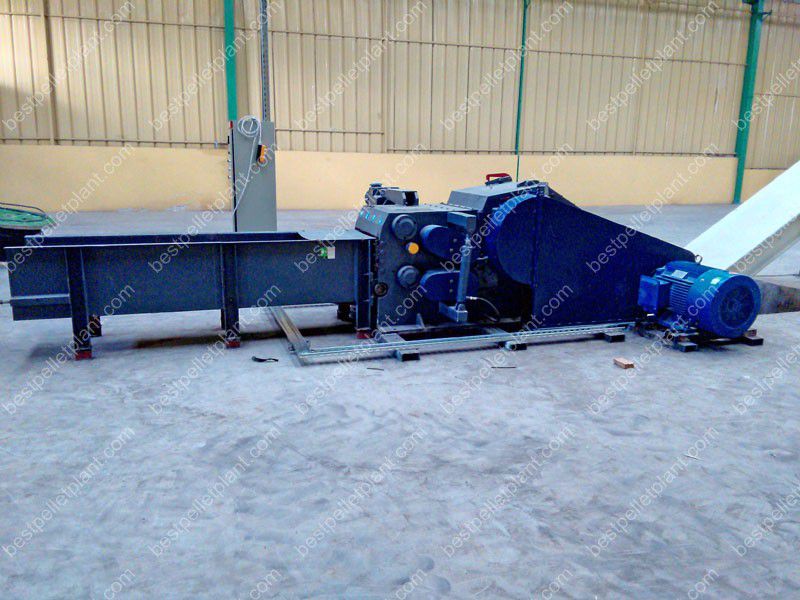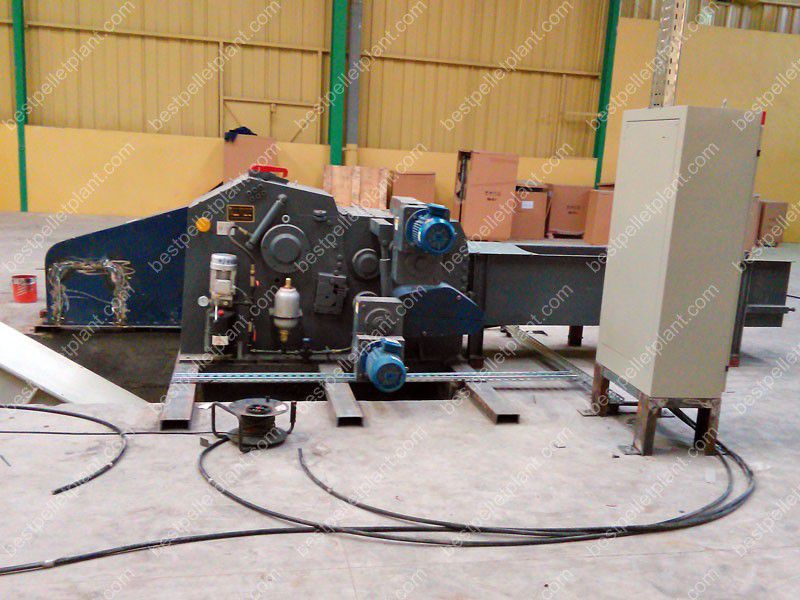 Chipping Process (Wood Chipper for Sale)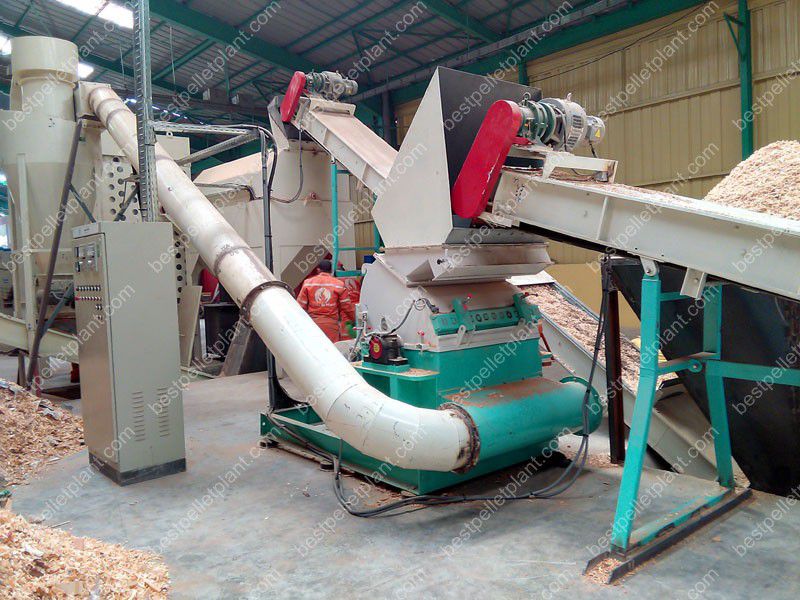 Crushing Process (Hammer Mill)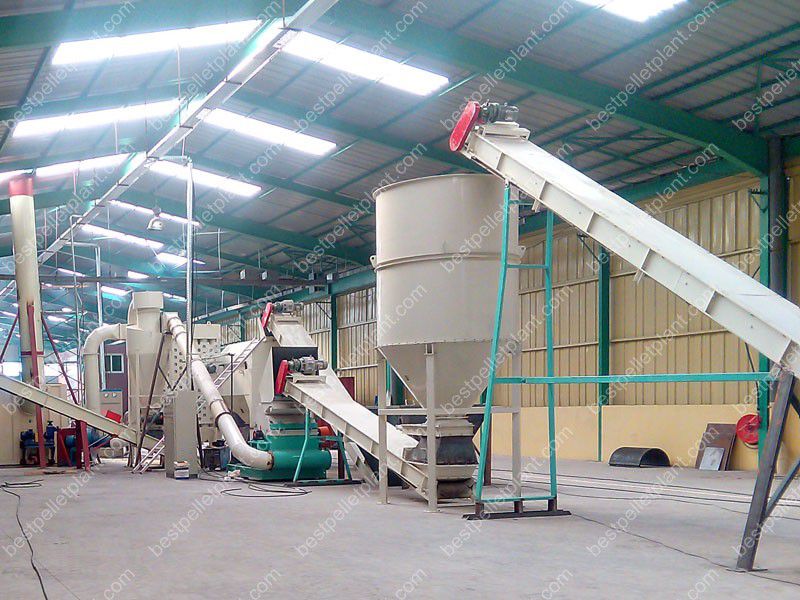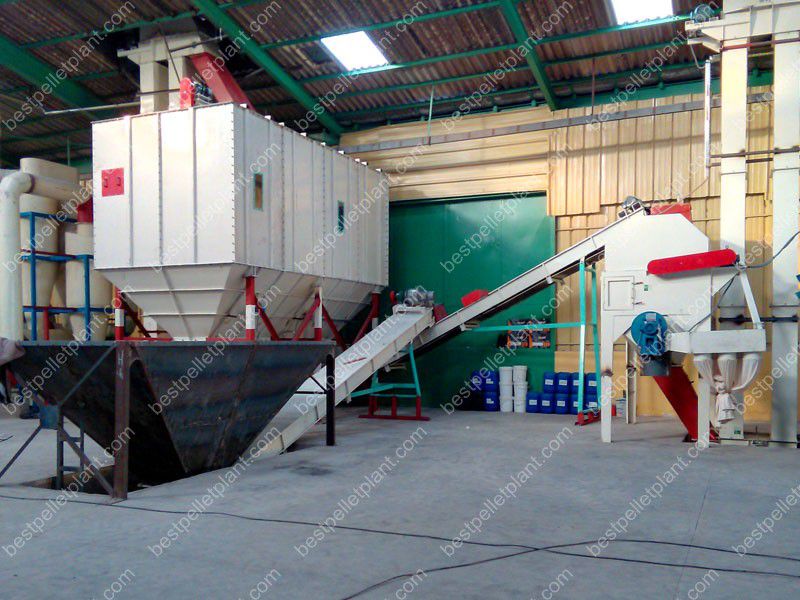 Wet Silo (left) & Dry Silo (right)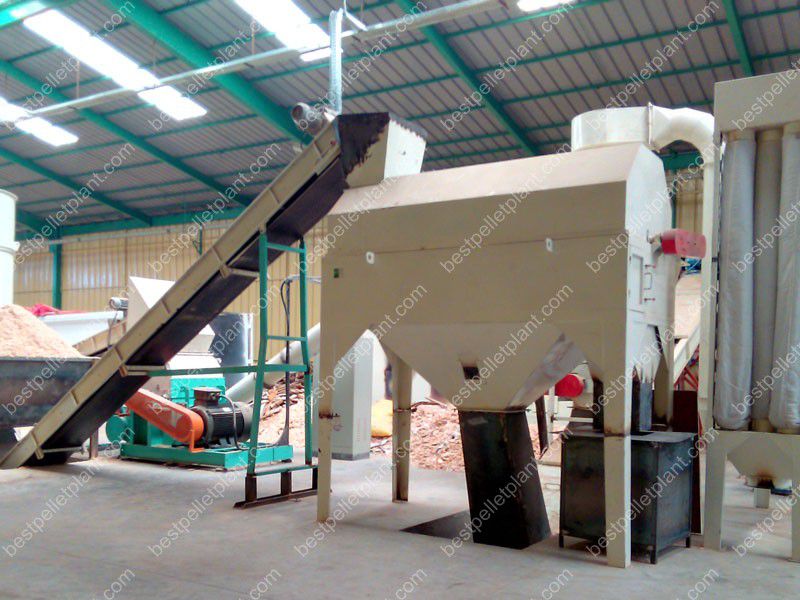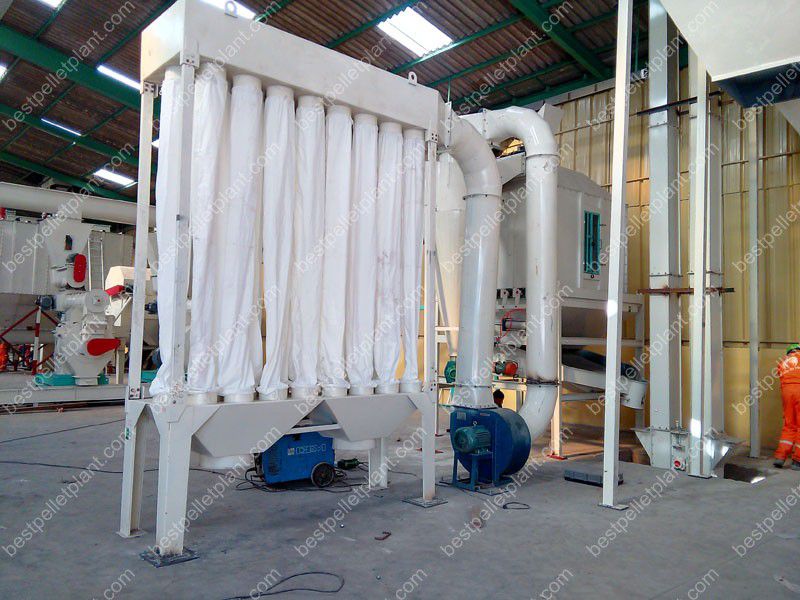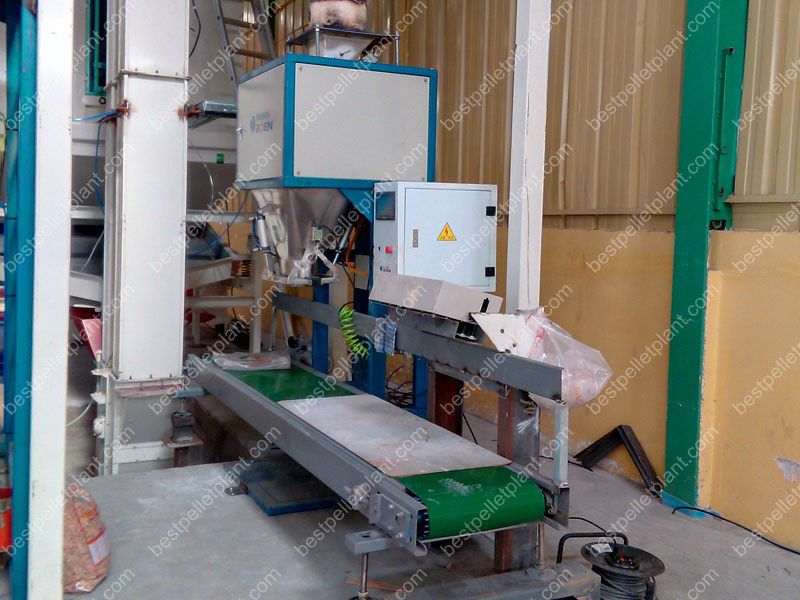 Sieving Machine, Cooler, Packaging Machine (from left to right)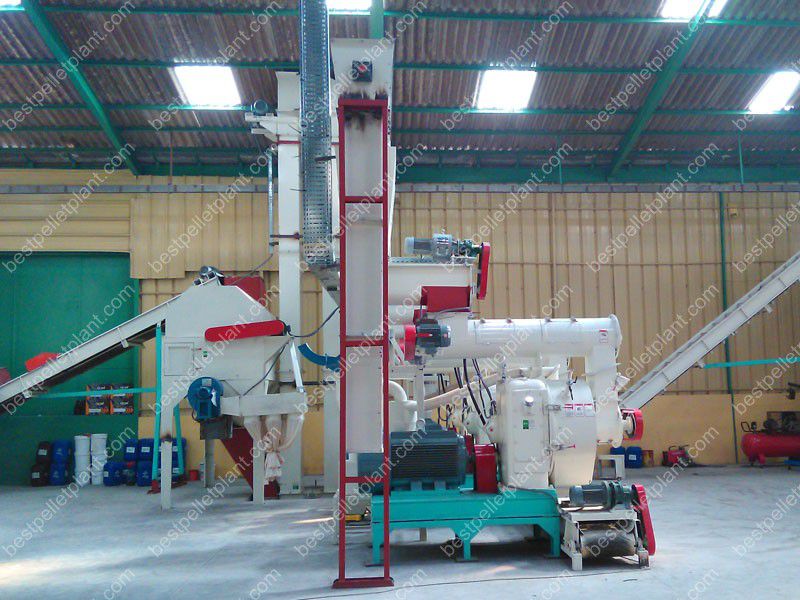 Ring Die Wood Pellet Press and Elevator
Feel free to contact us if you have any questions on wood pellet production or want to know more about this pelletizing project. We will be vey gland to help you!