With a rapidly growing market for pet food products, our rabbit food pellet maker presents a unique opportunity for investors to tap into this profitable industry. Our team of experienced professionals is dedicated to offering exceptional rabbit feed pellet machines for sale and cost-effective process deisgn, using only the finest ingredients and cutting-edge technology to produce top-notch feed pellet making equipment. Welcome to join us in revolutionizing the pet food industry and making a positive impact on the health and wellbeing of rabbits worldwide!

Buy Factory Price Rabbiti Food Pellet Making Machine to Start a Business
Hot Sale Rabbit Food Pellet Maker for Busines Setup
There are general two types of rabbit feed pellet machine in our maufacturing factory, each with its own unique features and benefits. One type is a small flat die feed pellet mill, which is ideal for small-batch production and making rabbit feed at home or backyards. Another type is ring die feed pellet making machine, which produces a higher volume of pellets with less manual labor, suitable for investing in rabbit food pellet making industry and starting a new business. (Read more: cattle feed plant>>)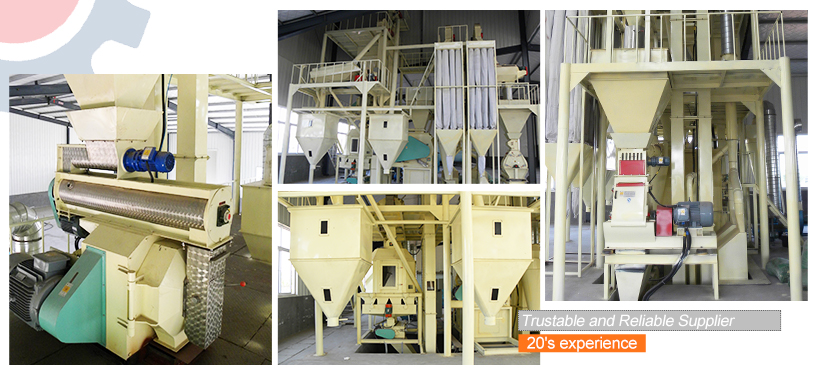 Low Cost Animal Feed Pellet Making Plant for Rabbit
As one professional poutry feed pellet processing machine manufacturer and supplier, we offer the assistance in developing an optimal business plans for building rabbit food pellet making and other poutry and livestock animals feed processing factory. For further details on poultry feed manufacturing plant costs and designs, please send an inquiry.

How to Start A Business with a Rabbit Food Pellet Maker?
If you're passionate about rabbits and want to turn that passion into a profitable business in this indsutry, starting a rabbit food pellet processing business can be a great option. Rabbit food pellets are a popular and convenient way for rabbit owners to feed their pets, and these products are growing bloomingly. Here's a step-by-step guide on how to start a rabbit food pellets production business. (Related article: poultry feed project report>>)
Market Research and Drawing Business Plan
Before you start your rabbit feed pellet making business, it's important to conduct thorough research and planning. This includes:
Identify your target market, including their needs and preferences.
Determine the demand for rabbit feed pellets in your area.
Research the competition to understand their strengths and weaknesses.
After that, create a comprehensive business plan, including an executive summary, company analysis, products and services, marketing and sales strategy, operations plan, and financial plan. Then youcan determine your funding needs and potential sources of financing.
Set Up Your Rabbit Food Pellet Maker Project
Once you have a solid business plan with the rabbit feed machine in place, it's time to set up your business. The first step is to choose a name for your business and register it with the appropriate authorities and obtain any necessary licenses and permits. (Related article: animal feed pellet machine price>>)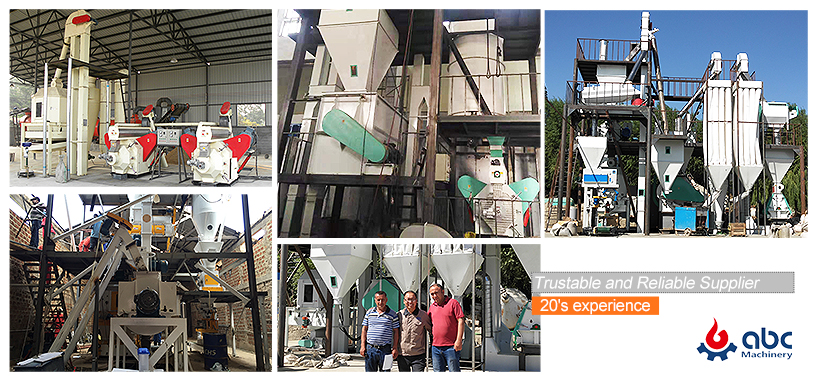 Sucessful Poutry Feed Pellet Making Projects Setup Report
Before set up your rabbit food pellet making factory, you need to decide on a location for your production facility, taking into account factors like rent, utilities, and accessibility; purchase equipment and supplies, such as rabbit feed pellet making machinery and raw materials; hire staff as needed. For more information about poutry feed pellet making projects details, you can contact us at no cost.

Produce and Market Your Rabbit Food Pellets
With the rabbit feed pellet making factory is setup, it's time to start making and marketing your rabbit food pellets. In order to produce the high quality rabbit feed pellets, you need to develop a recipe for your rabbit food pellets, using high-quality ingredients that meet your customers' needs; use your pellet mill to produce your pellets, following all safety and quality protocols; test your pellets to ensure they meet all relevant quality standards. (Learn more: animal feed equipment manufacturers>>)

Processding Rabbit Food Pellets in Poutry Feed Pellet Plant
When the rabbit feed pellets is processed well, you can start sell the rabbit feed in your local place. Develop a branding strategy that appeals to your target market, then create a website and social media accounts to promote your business and products, meanhiwle attend local fairs and events to connect with potential customers. Finally, you can sell your rabbit food pellets online and in local pet stores.
Monitor Your Business Performance
To ensure the success of your rabbit food pellet maker business, it's important to monitor your performance on an ongoing basis. Solicit feedback from your customers to understand their needs and preferences. Use this feedback to make any necessary adjustments to your products and services. (Learn more: poultry feed business profit>>)
To be concluded, starting a rabbit pellet maker business can be a fulfilling and profitable venture, but it requires careful planning and execution. By following these steps, you can turn your passion for rabbits into a successful business. For more details about setting up rabbit feed pellet making machine business, you can contact us for free!