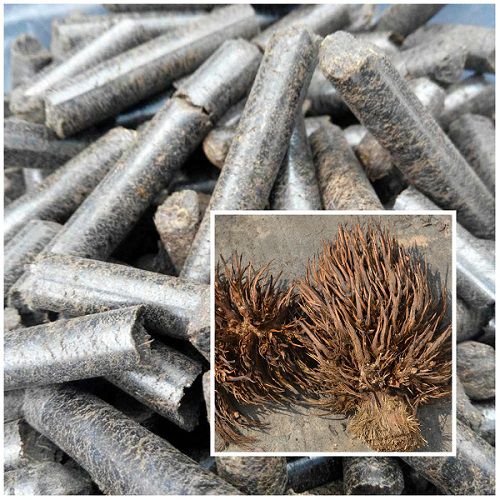 Today, there are several varieties of palm pellets in the biomass market, thanks to the environmentalists unwavering campaign to alternative sources of green energy and fuel. These include EFB pellet, palm tree trunk pellet, and Mesocarp pellet. The major differentiating factor in all these classes of palm pellets is the raw material used. Mesocarp pellet is widely known and is made from the fiber from the oil palm fruit mainly short fiber. Trunk pellet is made from the oil palm tree trunk and the EFB pellet that's widely known in the pellet biomass market is made from empty fruit bunch that's a by-product of from crude palm oil milling.
Characteristics of Biomass Palm Pellets
Palm pellets are preferred more than the traditional fuel sources including firewood because of its several unique characteristics. These include;
Ease in storage and transportation thus drastically reducing associated costs;
Smokeless fuel and reduced waste discharge;
Clean, renewable and environmentally friendly source of energy;
Doesn't have species variation;
Significantly low in ash content as well as other bad elements associated with to common palm pellet;
Doesn't have any chemical additive;


Palm Kernel Shells, Empty Fruit Bunches and Palm Tree Trunk
Complete Biomass Palm Pellet Production Process
Palm tree doesn't have any waste that's discarded away without recycling as all the by-products go through different series of comprehensive pellet manufacturing process. The entire process of biomass pellet plant can be broken down into drying, crushing, pelletizing, cooling and finally packing. Here is an in-depth explanation of the production line of palm fiber pellets.

Feel free to contact us for detailed information about our palm pellets making projects! (info@bestpelletplant.com) We are always at your services!
★ Palm Fiber Grinding
The entire pelleting process starts by grinding as the fiber to a desirable length. Palm fiber arejust too long to be used in the pelleting process.
★ Drying
Next, the ground fiber needs to be thoroughly dried. This is to eliminate the excess moisture. The correct moisture content is the most important process of palm pelleting process. To produce quality pellets, the ground palm fiber needs to attain 10-15% moisture level.
★ Pelleting
The thoroughly dried fiber is then taken to the pelleting machine. It's worthy to note that there aren't more binder adds needed in this stage of pelleting. After passing through the pellet machine, the pellet is now in dense form, acquire hard surface and has an extremely high temperature.
★ Palm Fiber Pellets Cooling
The extremely hot palm pellet is then transferred to the pellet cooling machine to cool it down with the heat being absorbed and discharged by the cooling machine.
★ Palm Pellets Packaging
The biomass palm pellets are then packaged by use of pellets packing machine. This is neatly done for ease of transportation and handling. The packaging material should be clearly marked and if possible transparent for the product to be easily identified by the customers.
Market of palm pellets in Malaysia


Sample Pellets: 6mm Palm Tree Trunk Pellets
Malaysia is a developing country situated in the South East Asia. The country has become famous for palm pellet production, thanks to its vibrant palm oil production byproducts. Currently, there is approximately twenty million tons of EFB in Malaysia thus provide a steady supply of raw material. This results in the need of the ready market.
Local market
A sizable percentage of biomass palm pellet is sold in the local market.
Overseas market
Other potential markets include Japan and South Korea whose policies encourage the use of biomass pellets. Another potential market at the moment is the European Union market. The member countries that make up the EU resolved and directed the member countries to embrace clean energy.