The MPL 400 wood pelletizing machine plant from GCMEC is used for making high quality bio fuel or wood fuel pellets. This pelletizing assembly unit is becoming quite popular among manufacturers of making small scale biomass pellets. The MPL 400 pellet mill was recently exported to South Africa.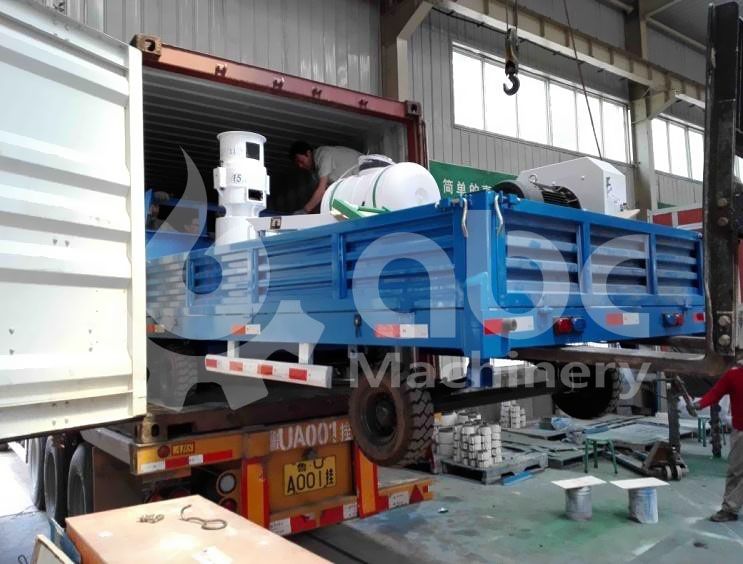 The MPL 400 has many different features that make it a better buy than the other biomass pelleting plants in the sector. The pellets made from the MPL 400 pelletizing machine are of superior quality when compared to the biomass pellets made from other pelletizing plants of different manufacturers. The MPL 400 pellet machinery of GCMEC produce superior biomass pellets, which have
Smooth Surface;

High Density;

High Heat Value;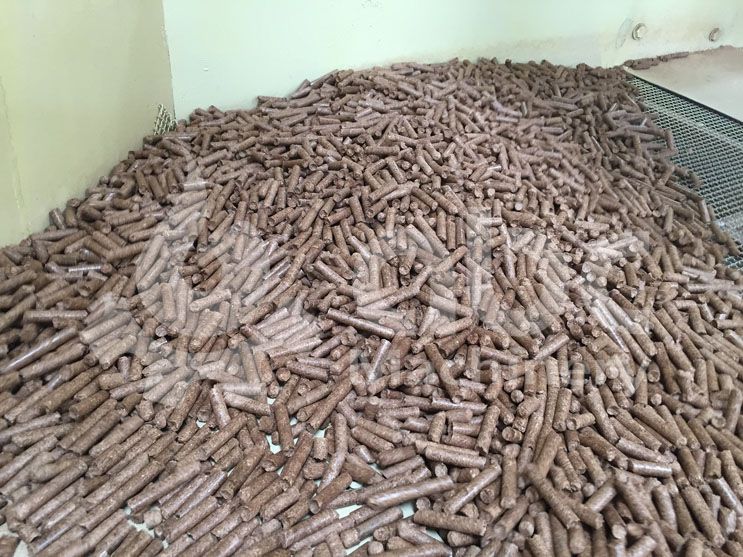 Produced Biomass Fuel Pellets
Advantages of MPL 400 Small Pelletizing Machine
MPL400 pellet making assembly unit mainly includes: Foundation Frame, Wood Crusher, cyclone Separator, Mixing and Storage Bin, Screw Feeder, Small Pellet Making Machine, Water Tank, Bucket Conveyor, Vibrating Sieve, Electric Cabinet.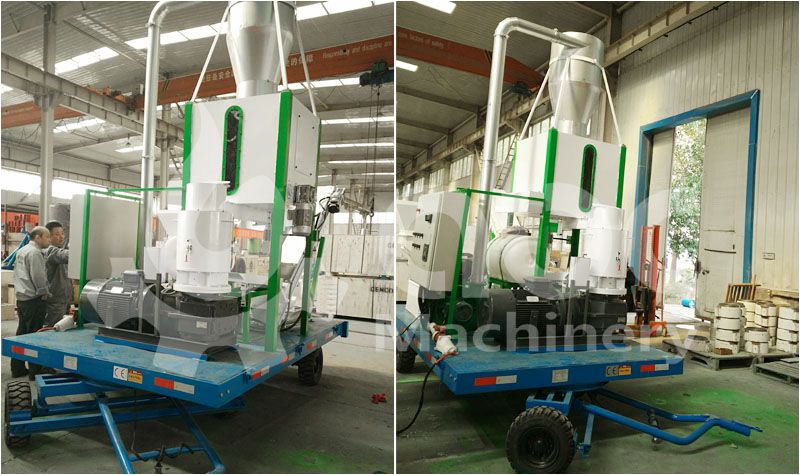 | Pelletizing Biomass Material | Sawdust, straw, husk, stalk, wood chips, peanuts shell , hey,ect. |
| --- | --- |
| Biomass pellet diameter | 2.5 – 12 mm biomass pellets |
| Biomass Pellet density | 0.6-1.2 t/m3 |
| Pelletizing Capacity | *250-350 kg/h for wood, 350-500 kg/h for feed |
| Total power of the wood pellet machine | 41.25 KW |
| Dimension | 3500mm*1960mm*3500mm |
Compact Equipment – The equipment is compact and does not have any redundant parts.
Easy to operate – Can be operated by a trained worker quite easily.
Convenient to use – The workers find the machine to be quite convenient to use.
Low energy consumption – Consumes lesser energy for pellet production.
Easy to move – The machine is easily portable and can be moved around as it comes with in- built wheels.
Cost effective (cheap price) – It is a great investment as the prices offered by GCMEC are quite competitive.
Low maintenance – Easy to maintain and operate.
Durability – The machine is quite sturdy and strong, which ensures its durability.
Less sound emission – Not noisy like other machines.
Other Uses of MPL 400 Pelletizing Unit
The MPL 400 Small Biomass pelletizing unit can also be used for making pellets from other biomass materials and fodder materials. These multipurpose uses make the MPL 400 to be an indispensable equpment. Manufacturers can use the MPL 400 pelletizing machine to make biofuel pellets from other materials like sawdust, straw, rice husks, twigs, peanut shells...