We have manufactured the ZLSP 200B cattle feed pellet mill for a customer in Bahrain. The equipment is designed for 200-300kgi'hr production of fodder pellets in small scale. Our client needs to make feed pellets for his cows since he owns a livestock farm. We made a suggestion to him that he makes 6mm and 8mm diameter pellets. The port of discharge is Dubai but the port of destination is Bahrain. The company shipping the equipment will deliver the equipment to Bahrain.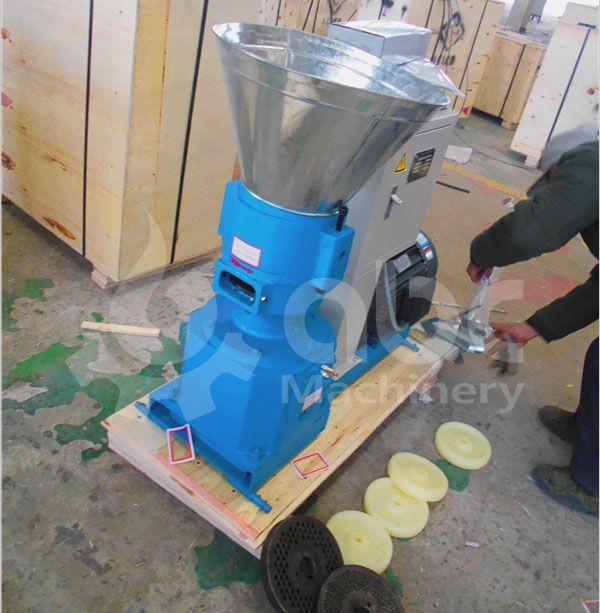 Small Cattle Feed Pellet Mill under Packing
Immediately the equipment is dispatched, we will give the client the TNT express company tracking number so that the client can know the state of the equipment at any time at any location.

Flat Die Pellet Mill
It is a common pellet mill that is for sale. The flat die pellet mill is composed of press roller, feeder, power source, flat die, and gear bearings. The types of flat die pellet mills are diesel pellet mill, gasoline pellet mill, electric pellet mill, and PTO pellet mill. With regards to pellets usage, flat die pellet mill can be categorized into feed pellet mill and biomass pellet mill.


Small Scale Feed Pellet Mill for Sale

Flat die pellet mill ram materials: Sawdust, peanut shells, wheat straw, bagasse, alfalfa, rice husk, wood chips, corn stalk, rice straw, bamboo wastes, grass, switch grass, oil cakes, just to mention a few.
Biomass Pellet Mill
This equipment can make pellets from the waste of biomass nature like sawdust, bagasse, wood, peanut shells, etc. The pellets are then used as fuel for cooking, animal bedding, heating, BBQ, or animal litter. It is commonly used in small plants, homes, farms, and furniture factories to save on expenditure since the initial cost is low and economical.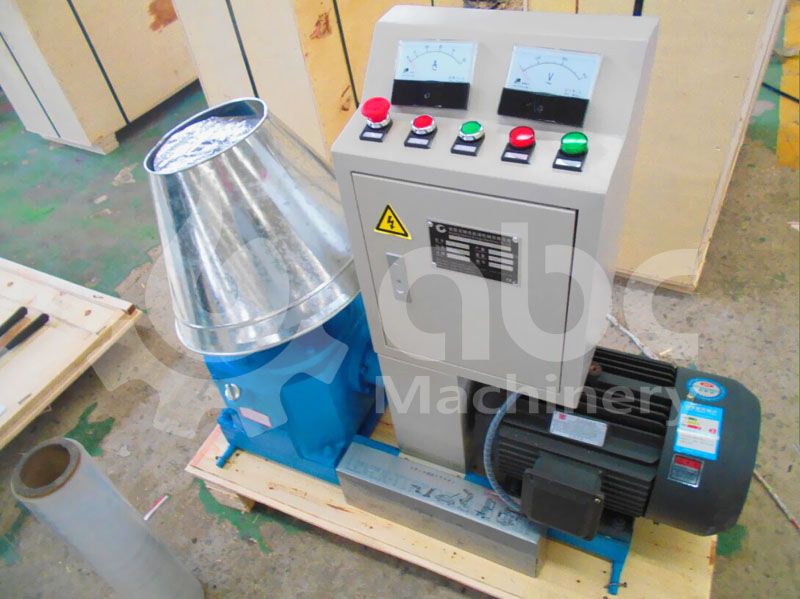 Small Biofuel Pellet Mill for wood and biomass
Feed Pellet Mill
This cattle feed pellet mill is convenient for farmers who keep cattle or livestock like duck, cow, sheep, rabbit, pig, and sheep. The feed pellets made from this mill are greater than raw feed since pellets can prevent malnutrition by balancing all nutrients in the feed. The pellets contain all the nutrients that the farmer has subjected to the mill and therefore a balanced animal nutrition. Whereas raw feed like grass only contains limited nutrients.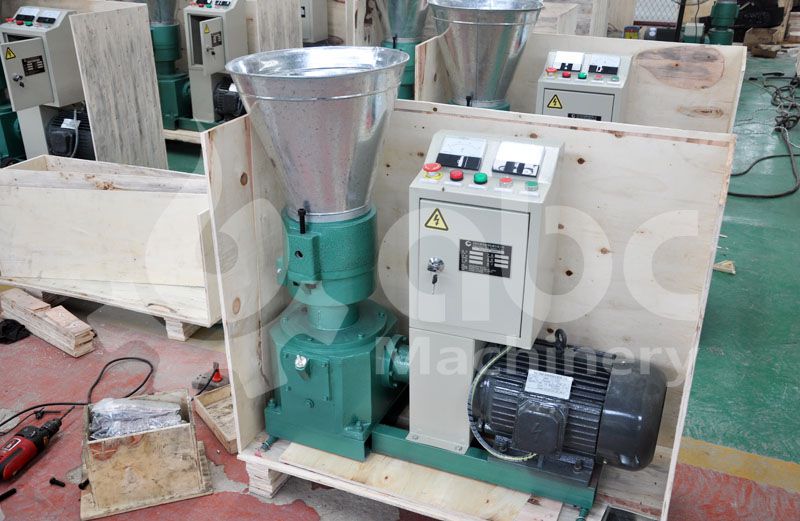 Animal / Poultry Feed Pellet Mill
Therefore, a farmer can use the biomass pellet mill for making beddings for the cattle and for heating and use cattle feed pellet mill for making animal / poultry feed. Hence the two equipment are better used together to ensure a healthy livestock.
we have the interest to be a distributor for these products for Bulgaria.
We are glad to know you are in lining with the Biopower industry and want to distribute our Pellet Mills in Bulgaria. FYI,our machines are very popular in the world markets,especially in East Europe and North America area. Sincerely hope we could establish the long,mutual-benefit,friendly business relationship with your esteemed company as well. According to material,structure and power,we have different models of Pellet Mills as follows:

1, By material: Animal Feed Models and Biomass Models.
2, By Structure: Rotating Die(D-Type) and Rotating Roller(R-Type).
3, By Power: Electric Motor,Diesel Engine,Gasoline Engine.

Meantime,we are enclosing you some of our Pellet Mills prices for your reference in this mail attachment. Kindly check,and let us know which models of our machines are you interested in? Please advise,so as to offer you the details information accordingly.