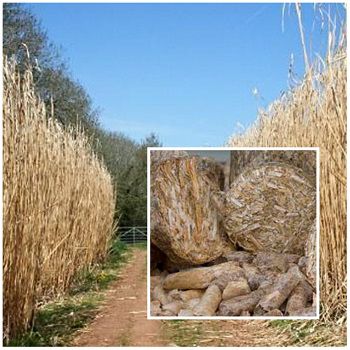 Biomass briquettes are green technology fuel used by institutions and homes for heating water and cooking, industrial heating of products to generate electricity and steam in the boiling processes. It is made by extruding biomass materials such as wood materials, agriculture wastes, energy crop(miscanthus, elephant grass, alfalfa...) and so on. In this case, with our pellet briquette machine, elephant grass can be made into briquettes of different size depending on the desired structure. Making briquettes and pellets from elephant grass is the new technology that is economical and environmentally friendly due to its availability and high yields.
Elephant Grass as Energy Crop
Elephant grass is also known as Napier grass or Ugandan grass. It is type of tropical plant that belongs to the grass family. Elephant grass has various benefits in the sense that it is high yielding; grow annually without the need to replant due to its long lifespan. It does not require fertilizer and due to its height, it can harbour wildlife. It is paramount to maximize yields to ensure a competitive price from this energy crop which would assist stopping competition for land to supplement land that would othenivise be used for food production. This grass would essentially be a good source of fuel as opposed to the conventionally recognized use as a roofing material. The good thing about using elephant grass is that it grows anywhere even in places that would othenivise be bare. It therefore conserves the environment at the same time being an economically viable business that would yield profits.
Elephant Grass Pellet Briquette Machine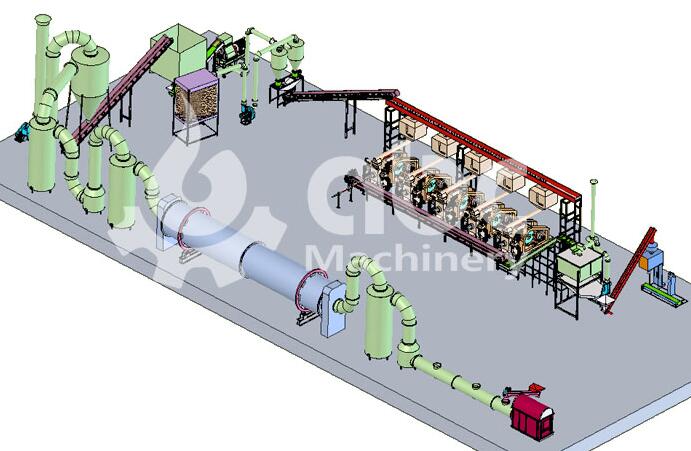 Plant for Making Both Pellets and Briquettes
"Feedstock" is a general term for the plant matter used to make fuel. Agricultural wastes, energy crops, trees, grasses, corn, wood wastes and residues, aquatic plants, animal wastes and municipal wastes are examples of biomass feedstocks. Agricultural wastes include corn stalks, sugar cane wastes and rice hulls. All these feedstocks are suitable for pelletizing or briquetting. Briquetting process basically is a way of compressing the feedstock to boost its mass and its management uniqueness. A pellet briquette machine is of importance during the process.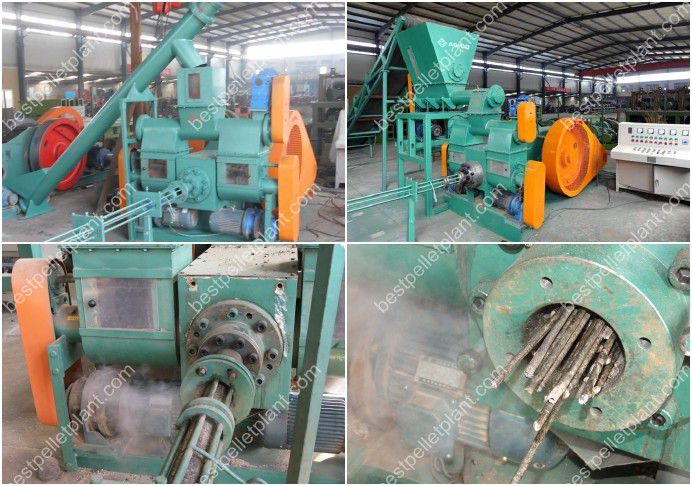 Machinery for Producing Both Pellets and Briquettes
If you are interested in this multi-fonction biomass briquetting unit, send us an email to info@bestpelletplant.com to get more details. We are always at your services!
Elephant grass contains a big percentage of wetness whereby cutting and chipping reduces the content. The briquetting process of elephant grass has range of options depending on one's preference and the availability of equipments. Our pellet briquette machines for is multi-fonction, which can make both pellets and briquettes by simply changing the moulding die.
About Miscanthus Briquettes
Miscanthus, silvergrass, is a genus of African, Eurasian, and Pacific Island plants in the grass family. It has been trialed as a biofuel in Europe since the early 1980s. It is sometimes called "elephant grass".

Elephant Grass - Energy Crop
Miscanthus variety is an energy yield, widely grown and recognized due to its elevated yields and increased fuel production. It grows up to 3M height in a good season. It's widely grown in major parts of the continent where agriculture is the backbone as Asia, Europe and America.UK farmers for example opt for miscanthus species for biomass briquette making. This has pushed most of them out of downturn as a new development prospect owing to its fast increase in energy, fuel production and its low cost during production. In terms of market price, miscanthus is far much viable with a competitive market price and posses less or no harm to the environment hence environment friendly. It's far much suited to its use along with wood or coal and makes a tremendous constant energy for gasification.