This wood pelletization plant is built for one of our customers in Chile. This plant is designed for pelletizing the mixture of pine wood and eucalyptus wood materials. The actual output of this pellet production is 4.5ton to 6ton per hour. The pelletization system of this plant is 3 set of BPM508 Ring Die Pellet Mill.
Features of This Wood Pelletizing Plant
The wood crusher (grinder) is equipped with fan and dust collector (cyclone), which can reduce dust effectively during the production.
The drying system is equipped with a boiling furnace. The furnace is fed by a dedicated grinder. The quantity of heat supplied by the boiling furnace is monitored by the thermal probe on the rear-end of furnace.
The drum drying machine is also equipped with thermal probe, making it easy to control the moisture content of discharge materials. The speed of drum dryer, the feeding of crusher and pellet mill are all base on digital control system.
Full View of The Wood Pelletization Project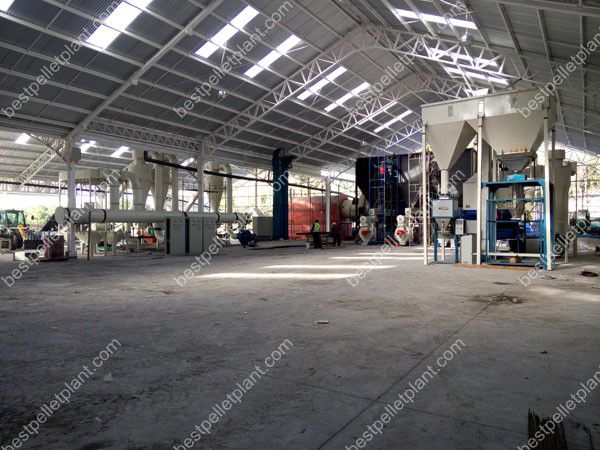 Drying System of The Pelletizing Production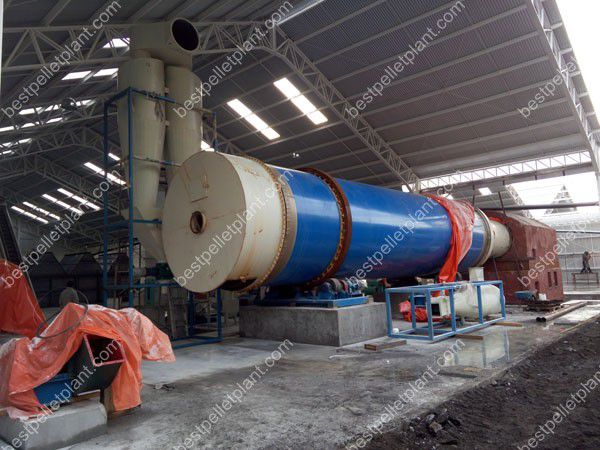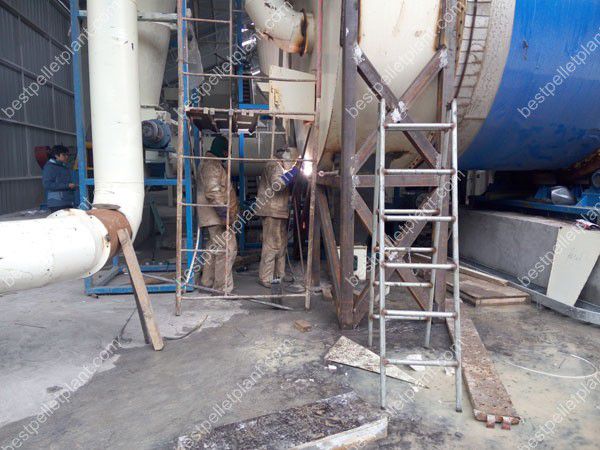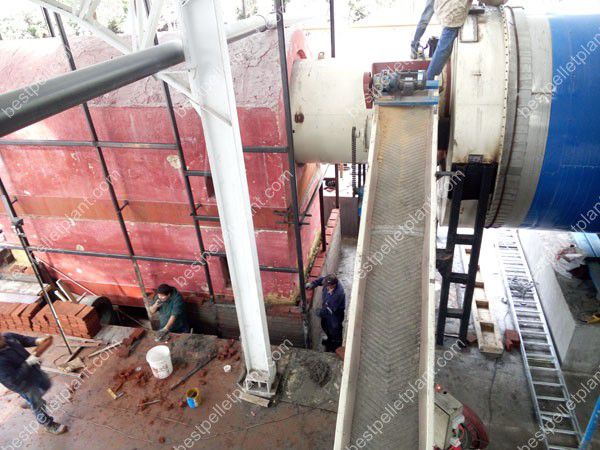 Crushing Sysem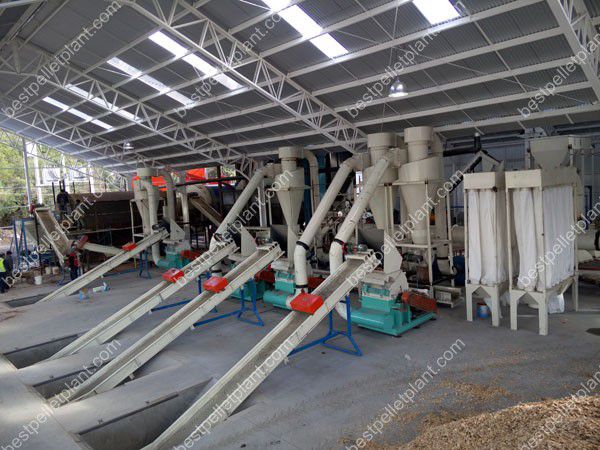 Wood Pellets Cooling System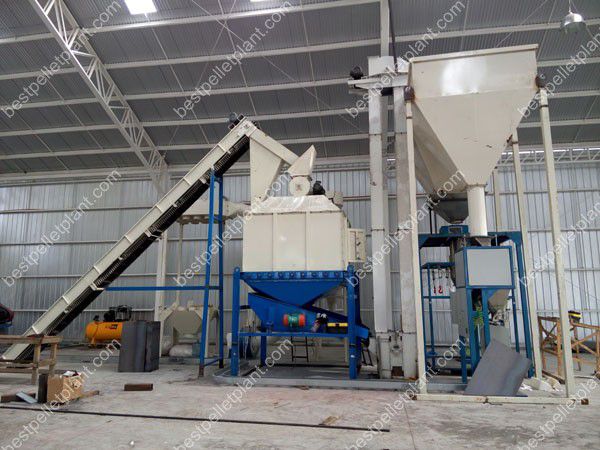 Chile Wood Pellet Plant Video
Basic Pelletizing Process
In the crushing system, 3 set of wood crusher is used to grinding the raw materials (wood chips). The crushed materials will go through cyclone and be transported to closed-air aspirator by wind. Then, through belt conveyor and elevator, the wood materials will be sent to dosing auger and reach the wet bin. When discharging, the wet materials will be transported to drum dryer by belt conveyor. After drying, the materials will be sent to dry bin by use of conveyors and elevators. There are three discharge ports under the dry material silo. Each port is equipped with a debugging auger. Through the debugging anger, the materials will rich the pelletizing system (three ring die pellet mills). Cooling machine is set after pelletization. After cooling, the pellets can be transported to bagging system.