The movable complete set of small cattle feed plant is the latest outcome in the market of animal feeding products. This is very helpful to the one who operates the plant for manufacturing feed pellets for livestock animals. This set of feed pellet plant is easy to use and operate. It is capable of processing different fodder materials to feed multiple farm animals at the same time, and hence will save the time by cutting the period in which the farmers are required to take the cattle for grazing. Don't hesitate to send an inquiry if you want to get more information and cost of this movable feed plant.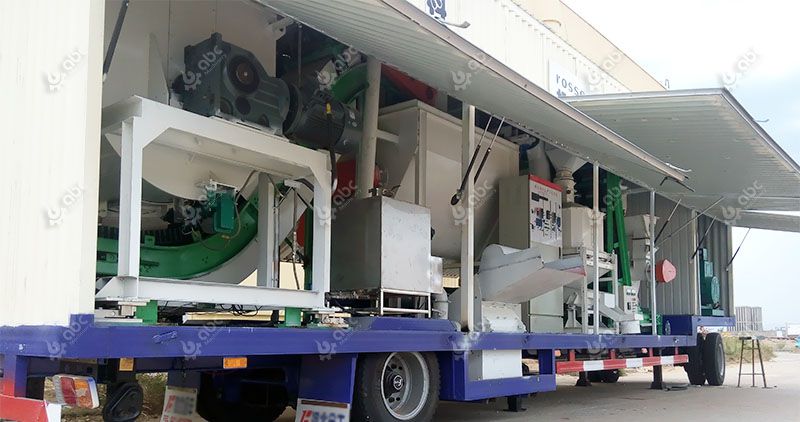 Mini Cattle Feed Plant on Vehicle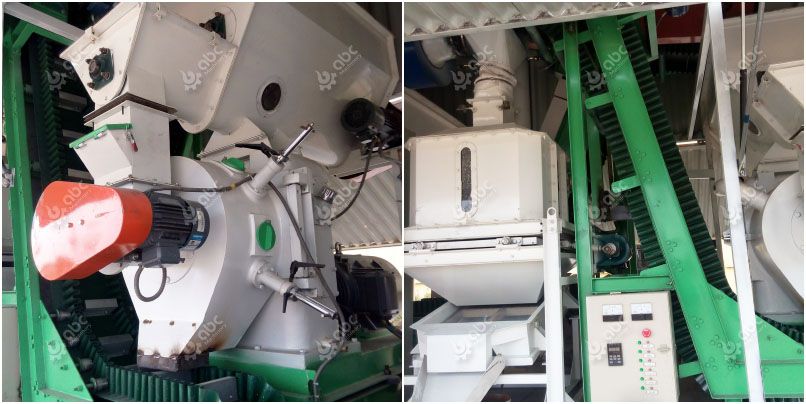 Cattle Feed Pellet Mill (left), Feed Pellets Cooler (right)
Also this Mobile Operating Vehicle for cattle feed processing is very easy to move and hence, can be taken anywhere easily. Also it is getting popular among the farmers who need to save time and make their working efficient.


Samples of the Pelleted Feed
By using this movable small cattle feed plant, the farmers can easily look out for their other farm activities like, transporting the feedstuff from the farm while feeding the cattle at the same time. (Feed Mill Project: 2 tons per hour Livestock Feed Processing Plant )
Basic Cattle Feed Production Process
The first step of cattle feed production is to process the raw materials into the dry powder. Mixing and grinding machines is used to make a nutritious mixture which has been ground down to powder. This powder can then be fed into the feed pellet mill and the process of heating and pelletizing can start. The powder is subject to steam which breaks down the inter-molecular bonds of the starch molecules allowing more water to be absorbed. Pressure is then applied to the ingredients and pushed through the pellet die, creating the feed pellets. The pellets are then cut to your desired size and allowed to cool down before they can be fed to the cattle. This can all be achieved with machines which require no special training to operate, just the normal safety precautions need to be followed. (Related News: 5Ton per Hour Cattle Feed Plant Exported to Mali )


Feed Plant in Use (left), Equipments Manufacturing in Our Factory (right)
The technology now available in these cattle feed mills allows you to use more varied and feedstuff raw materials than was previously possible. The mobile small cattle feed plant is now an incredibly efficient way to produce food for your cattle no matter the size of your herd.