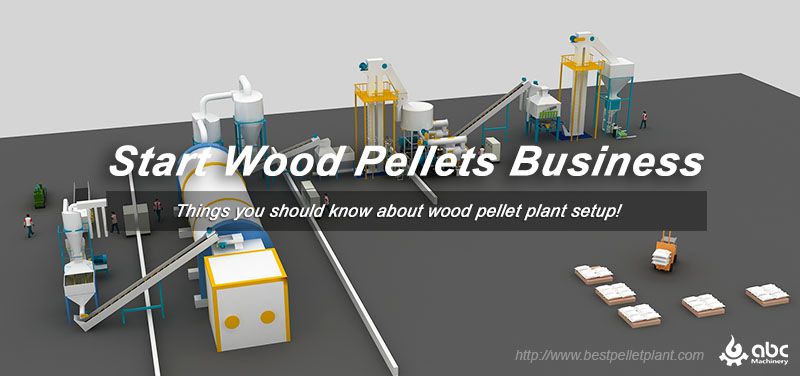 Start Wood Pellets Business Plan (Factory Layout Design and Cost)
A business plan only works if it is done properly. Make a wood pellet business plan according to your budget, location and raw materials. Otherwise, it would be of no use.
Pellets are bio-fuels made by the compression of certain raw materials. Wood pellets are the most used type of pellets. Wood pellets are obtained by sawdust, wastes from lumber, wood products and furniture etc. Starting wood pellets business can be tricky. But it is profitable by considering a few things in your mind. Read more about wood pellet production cost >>
How to Start Profitable Wood Pellets Business?
To setup a high effecient wood pellet mill or start profitable wood pellets business, it is necessary to know about many things which includes the local market of wood pellets, local or peripheral raw material resources, recent wood pelletizing technology, the wood pellet plant setup cost and how to make a customzied business plan based on your own needs and situation. Here we give some tips for those who plan to start wood pellets making business. Any questions or problems on establishing a complete wood pellet plant or biomass pellet production, feel free to contact us for help! (Recent Post: Wood Pellets Production in Indonesia)
Get Sufficient Raw Materials for Making Wood Pellets
If you are starting a wood pellets business make sure your biomass or woody materials are in abundance. Wood pellets business is usually run by people who have a large amount of wood waste such as sawdust, wood shavings, or biomass wastes such as peanut shells, cotton stalk or other kinds of agricultural residues. If you want to produce a large amount of wood pellets, you will need to buy the raw materials to keep the quality intact. But if you have decided to keep this business as a side business, then waste materials of wood products and furniture are good to be used. The raw materials should have the least amount of moisture i.e. less than 15%. The quality of raw materials determines the quality of the wood pellets. Therefore, if you don't have good raw materials, starting a wood pellets business is useless.
Setup A Wood Pellet Plant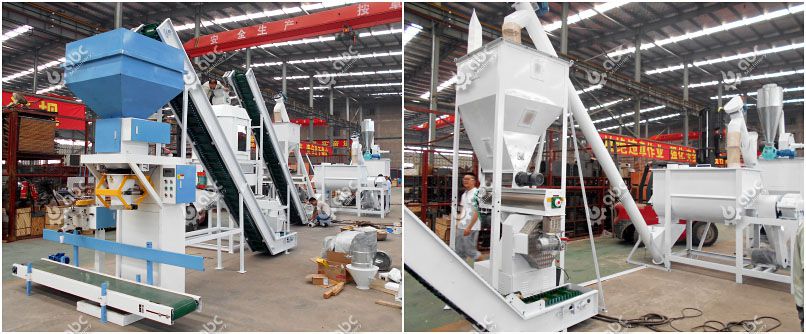 Wood pellet manufacturing business for sale
Wood pellets are made in a plant, where all the wood pelleting machine are organized together. It is necessary to understand the process of producing wood pellets. Buying the best type of wood pelleting machinery is important. Don't buy wood pelleting equipment only because it is cheap. Buy a plant which is effective, produces tons of wood pellets in least amount of time and has a good working efficiency. It should have less fuel consumption as well. Good wood pellet is made with clean and bark free sawdust and it has low moisture content. So, buy the wood pellet plant machinery which can provide you with all of these qualities. Read more about how to know the wood pellet production line price.
Types of Wood Pellet Plant Machinery
Using the right type of machine is necessary for producing the best kind of wood pellets. Knowing which machine is used for which purpose is vital for starting a wood pellet business. Small Scale or Industrial Use?
Flat die type wood pellet machine: It is ideal for home use or small scale pellets manfuacturing business. They can be used to process various biomass materials such as wheat straw, sunflower straw, wood chips and forestry wastes. Flat die pellet machine can be driven by not only electric engine, but also diesel engine which makes it suitable to be used in areas where there is a shortage of electricity. (HOT Product: Mobile Pellet Mill for small scale wood pellet production)

Ring die type wood pellet machine: It is generally used for medium to large scale wood pellet plant. Ring die wood pellet mill is recommended for big industries which produce a large amount of wood pellets. It is quite expensive but have high production output, production efficiency and works for a long time. Therefore, it is best for industrial use.
Choose Suitable Location to Build the Wood Pellet Factory
The location where you put the plant should be clean. If you have a small space, choose a small plant. Don't put large pellet plants in small spaces and make everything suffocated. Make sure that your location is near to the raw materials so that you can be saved from the cost of transportation.
Brief Introduction of Wood Pellets Manufacturing Process
It is necessary to know what steps are included in the wood pellet production so that you can hire the labour accordingly. Following are the main steps:
The raw materials are cut by a hammer equipment in to small sizes.
Then these small pieces are passed by a large dryer.
Then they are grounded in the wood pellet plant.
Lastly, they are cooled down and packed to be sold.