Straw is actually been seen as a kind of crops waste in most situations. There will be plenty of crops straws such as corn straw, rice straw, wheat straw and cotton straw. These straws are annoying for farmers. It will be a great pleasure for them to get rid of these wastes. Some farmers choose to burn the straw directly while some choose to make the best use of them. What straw can be used for?

Crop Straw
Straw Pellets

"Make Wastes Profitable" is becoming a hot topic in recent years. From this point of view, crop straw can be applied to bio-fuel pellet production. Straw pellets have the advantages of renewable, emission-reduction, low pollution and economical. Besides, it is very easy to make straw into fuel pellets, even if for individual. With a small straw pellet mill, you can make small scale straw pellets for warming on the farm or at home by yourself. Biomass straw pellet fuel is much superior to conventional energy like coal.
Straw Pellet Production Line / Pellet Plant
GEMCO Pellet Plant Supplier will offer comprehensive and customized pellet making solution based your specific raw material and requirments. Below is some of the pellet plan we have made for our customers.
| | | |
| --- | --- | --- |
| | | |
| Pre-treatment | Small Scale Pellet Production | Large Scale Pellet Produciton |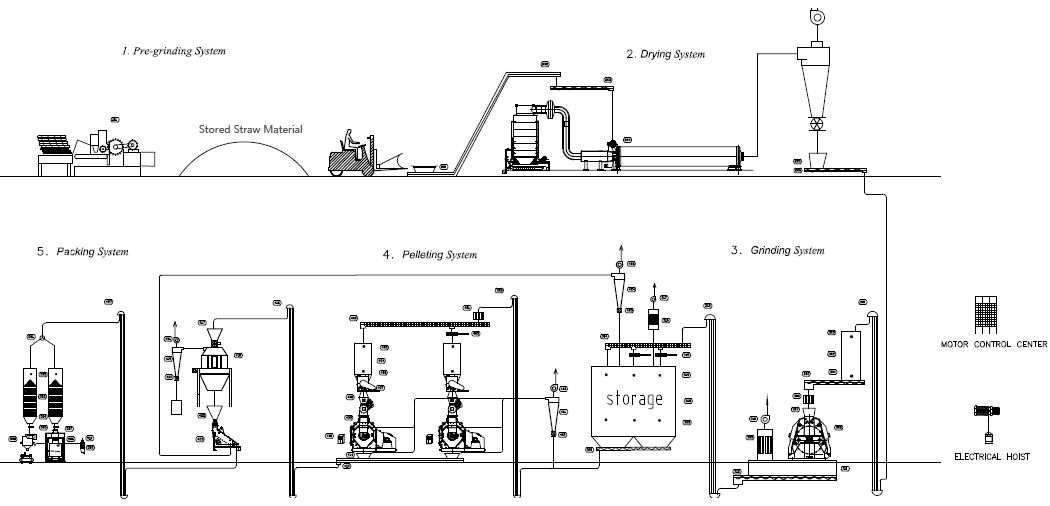 Straw Pelletizing Plan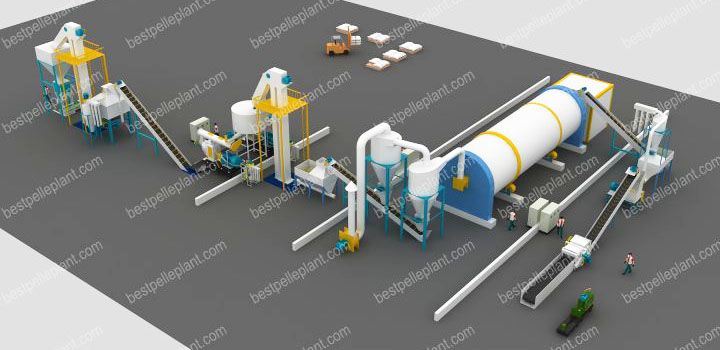 Customized Straw Pellet Plant for One of Our Customer
Straw Pellet Press Machine for Sale
Straw pellet press is designed for making green fuel pellets from crop straw. The reason why straw pellet mill is so popular is that the feedstock resource is easy to get, abundant and cheap. Unless fossil fuel, the straw resources is endless as the plant grows. Straw can be burned directly, but it is difficult to use, store and transport because of big volume and low weight. After been pressed by biomass pellet machine, smooth and density straw pellets will be made. Straw pellets can be stored for a very long time and they are clean and convenient to use and transport.

Flat Die Pellet Mill for Small Scale Straw Pellet Production

Ring Die Pellet Press for Large Scale Straw Pellet Production

The value of straw pellets has not yet received seriously attention. There are still a large amount of crop straws been ignored and burned directly, which is not only bad for our health, but also bad for the environment. Straw pellet production is really a promising project in large agricultural countries with rich straw resource such as China.

GEMCO is a professional biomass pellet making machine manufacturer and supplier to cooperate with. Welcome your inquiry and visit!
Advantages of Straw Pellet Fuel
High efficiency
Low cost
Wide application
Renewable
Eco-friendly
Promote the development of biomass energy
Promote the popularization of straw pellet press.
Replace conventional coal with straw pellets can save 20% coal resource and reduce 65% of sulphur emission. According to the present annual industrial coal consumption, it saved 6400-7200, 00000 ton coal per year and reduced 360, 0000 ton sulphur emission.