In the past days, we have a 4.5-6 TPH pine wood pellets production project successfully setup in Chile, and the raw materials for this wood pellet plant project is composed of pine wood and some eucalyptus wood. Based on the actual condition and requirements from our customer, we designed this 4.5-6 TPH pine wood pellets making plant for him, here are the details.
| | |
| --- | --- |
| Project Name | Pine wood pellet production line |
| Project output | 4.5-6 ton per hour |
| Project Position | Chile |
| Main process | Crushing, drying, pelleting, cooling, packing |
| Main equipment | Crushing machine, dryer, ring die pellet making machine, cooling machine, packing machine |
4.5-6 TPH Pine Wood Pellet Making Plant Display
In order to meet the requirements of our client, we equipped three sets of our ring die pellet making machine, and we have designed the special wood pellets production process for his pine wood pellets making business plan Maybe you haev interest in small scale wood pellet production, please contact us for more inforamtion!
4.5-6 TPH Pine Wood Pellet Production Project Highlights
The crushing machine is equipped with a fan and bag dust collector, to reduce the dust.
The drying machine is accompanied by a boiling furnace, and for the boiling furnace, a special crusher and thermal probes are equipped to control the moisture of the discharge.
Drum speed, ring die pellet machine and the feeding of the crusher all are controlled digitally, to realize better control of equipment operation.
All of the wearable parts in this pine wood pellet making machinery adopts the high quality raw materials, with wear resistancea, reducing your mainataince cost.
Making pine wood pellets for fuel with a wood pellet production line in The Czech Republic, Guatemala, South Korea, Japan, Thailand, Indonesia, etc., at low cost by wood pellet making equipment manufacturer or supplier at factory price. Welcome to conatct us for the price list!
To Start Pine Wood Pellets Production Business In Chile
Located in the southwest of South America, Chile is rich in forestry resources and has a more developed forestry and wood processing industry. (REad more: biomass pellets cost>>)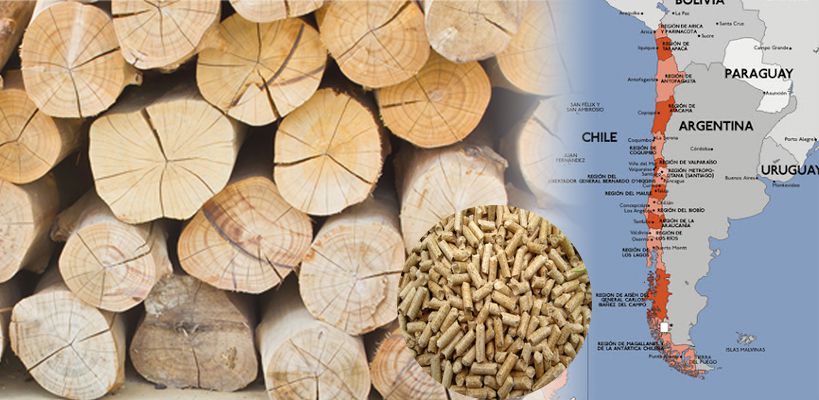 Chile Wood Pellet Fuel Market
As we all know, the most important thing to start the pine wood pellets business is to have enough raw materials. In Chile, the developed forest wood processing industry provides the most basic road to build wood pellet production factories. Whether it is wood chips, branches, sawdust, or the furniture factory scraps can be used to make wood chip pellets with a wood pellet making machine. Also, the following raw materials can be used in your wood pellet production plant. (Related article: sawdust pellet machine for sale>>)


Raw Materials for Wood Pellet Production Plant
When you get enough raw materials for your wood pellets production factory, then you can start looking for a reliable manufacturer or supplier of wood pellet making equipment for your business.
Reliable Wood Pellet Making Machine Manufacturer Or Supplier
ABC Machinery is a famous manufacturer and supplier of wood pellet making machinery for nearly 20 years in China, possessing a professional R&D team and better salespeople, to design wood pellet business plan for you at the low cost.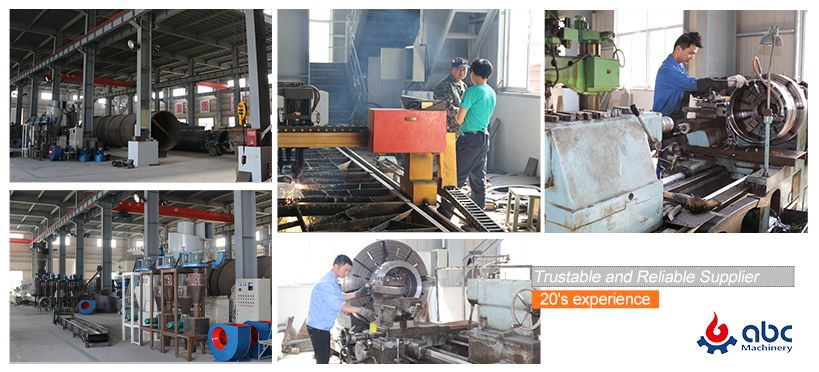 Manufacturing Site of Wood Pellet Making Machinery
We will offer you the best quality wood pellet making machinery at factory price, professional business plan design and best service of before-sale, on-sale and after-sale. If you plan to start a pine wood pellets production business, come and contact us for more information!