For chickens, rabbits, cattle, sheep, pigs, fish and other livestock and poultry animals, using pelleted feed is more beneficial for nutrient digestion and absorption. Due to the high temperature and high pressure in the pelletizing process, the feed will produce a strong fragrance which can greatly improve the palatability of feed, easy to eat, and suitable for long-term storage. Through feed pelletizing process, the nutrient absorption conversion rate can be increased by 300%.
Want to produce their own feed? Here is 4 kinds of animal feed making machine you have to know.
01. Small Single Animal Feed Making Machine (Flat Die type)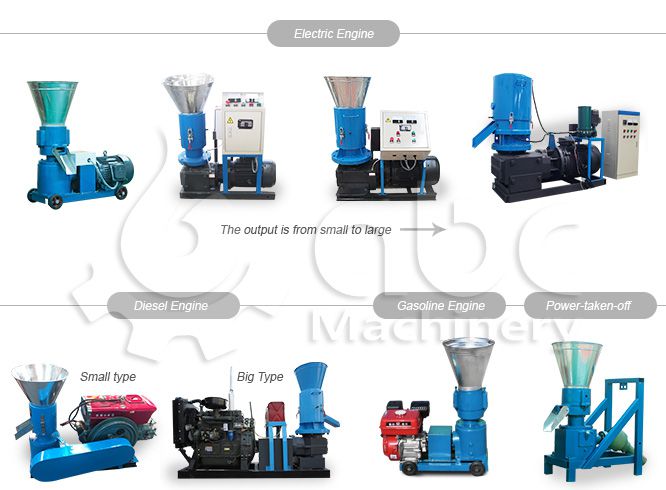 Output of these small feed pellets making machines: 60kg/h~800kg/h
The above flat die type animal feed making machines are all driven by gear transmission which has higher production efficiency than belt driven types.
No need to add water or any other addictive.
The temperature during the pellets making process can reach up to 75℃, which can help kill the microbial species without affecting the feed nutrition and quality.
Click here to see detailed parameters of the these machinery: Small Pellet Machines >>
These small single animal feed processing machines are very popular for poultry farmers or livestock farmers due to its cheap price and low production cost. The produced feed pellets can be preserved for up to 6 months.
02. Large Single Animal Feed Processing Machine (Ring Die type)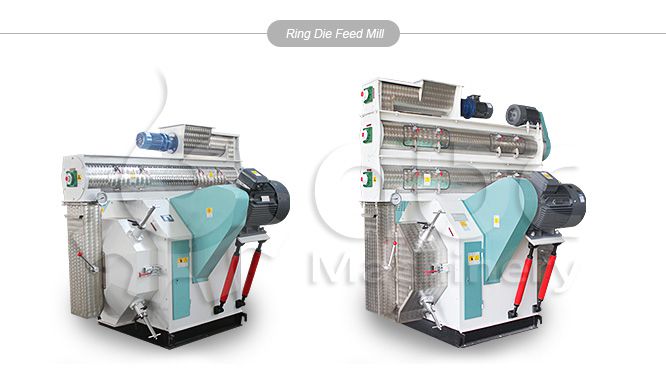 Feed Production Output: 1ton/h~15ton/h
Click here to seed detailed parameters >>
Ring die type animal feed making machine is more suitable for medium and large scale feed production. If you are planning to start your poultry feed making business, this is what you need for your factory.
03. Mobile Feed Making Machine
This set of animal pellet making machine is integrated with feed crusher, mixer, conveyor and pellet press. It is designed and manufactured by our company. This mini movable pellet plant can also be designed on a flat-bed trailer which is the best choice for those who want to start a mobile feed processing plant.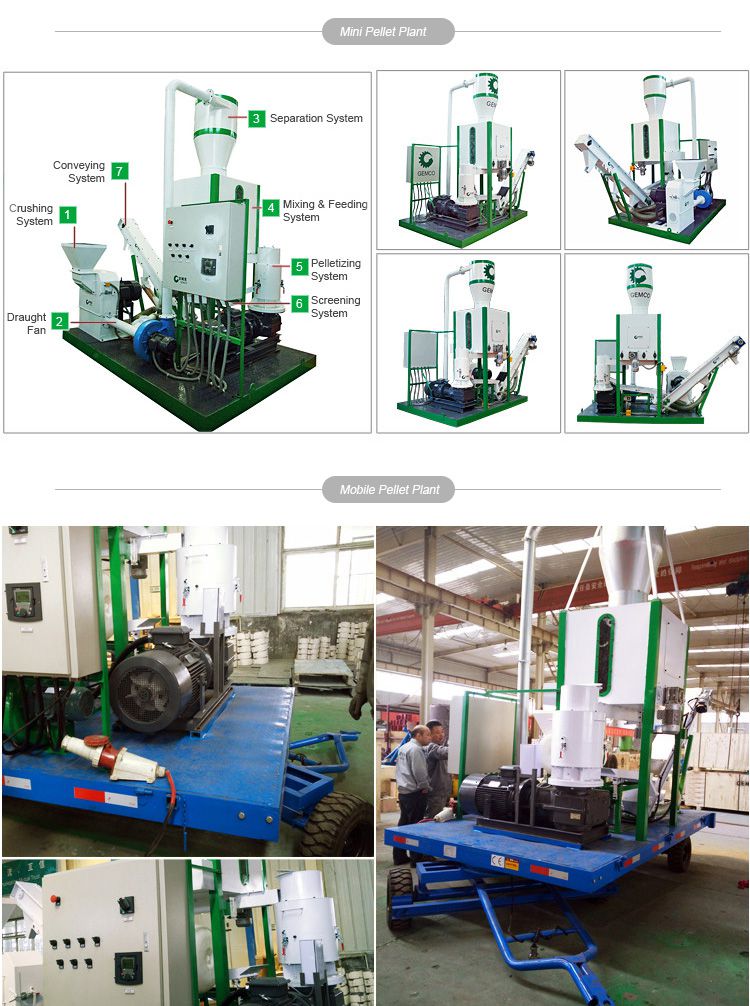 Click here to see more details of the mobile small pellet plant >>
The output of this movable mini feed mill is 500~700kg/h. It can also be customized based on your inquirements. If you are interested to get more details and latest price, contact us now!
04. Small Complete Set of Feed Making Machine
This is a small complete set of animal feed making equipment which includes feed grinding machine, mixing machine, screw conveyor, storage silo, pellet machine and cooling machine. The production capacity ranges from 600kg/h to 1000kg/h.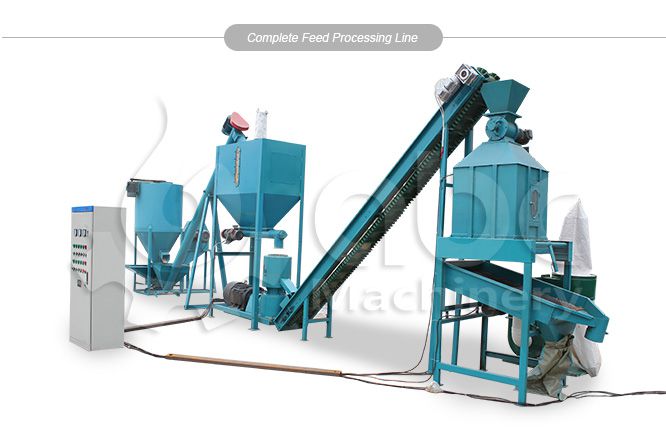 600kg/h~1000kg/h Complete Feed Production Line
Click here to see more detailes of the complete set of animal feed processing equipment >>
It is suitable for making feed pellets for poultry, cattle and pig. The diameter of the produced feed pellets is 2mm~8mm. Due to the compact structure design, it requires less space, and less installing cost. It is also suitable for processing various fodder materials for different kinds of animals.