A new customer based in Nepal made an order for a set of a set of wood pellet mill machine, a set of spare parts for the pellet mill inclusive of a pellet die and a press roller, and six sets of pellet burning cook stoves .

Biomass Pellet Mill Machine Under Packaging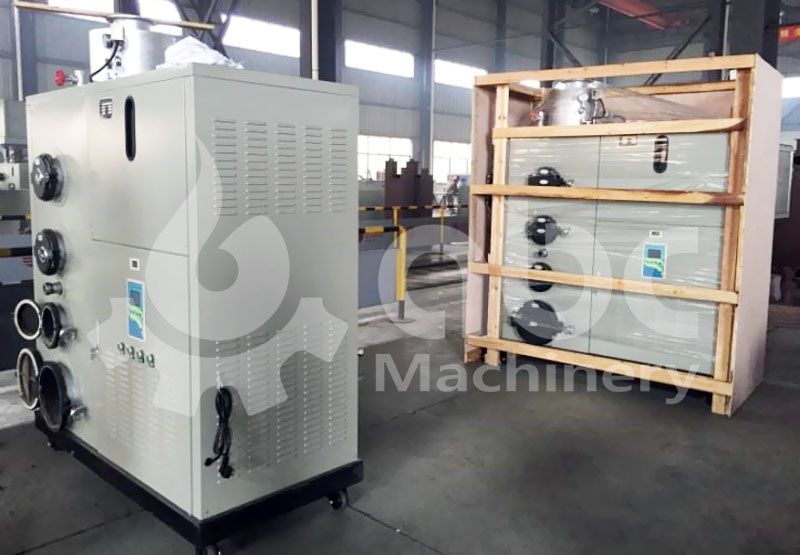 4 out of 6 of the pellet cooking stoves have a capacity of 100kg/hr and the other 2 have a capacity of 200kg/hr. The pelletizing equipment is our ZLSP-R 400B wood pellet mill. It is a pellet machine based on flat die design. It is made for the production of wood pellets in small scale.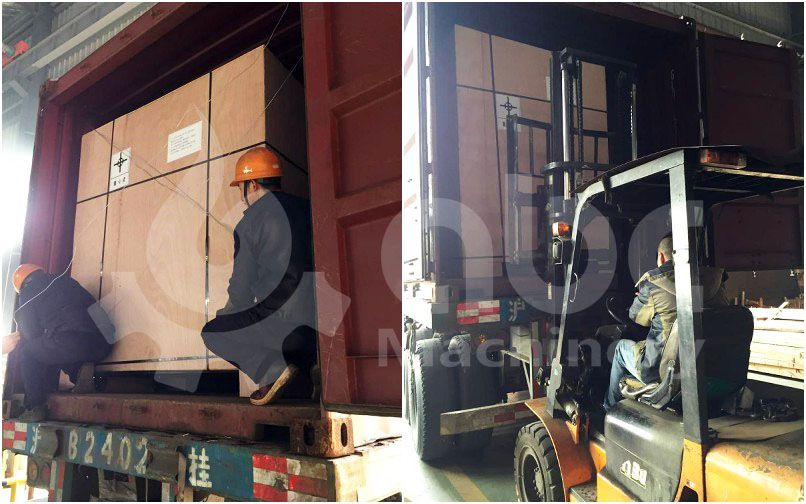 Facts about Flat Die Pellet Mill Machine
The flat die type is the most common of small pellet making machines for sale. Due to the small capacity, it is the best choice for small pellet plant, small farms, workshops and make your own fuel pellets at home. This extruded pellets that are widely used for cooking, heating, cat litter, and horse bedding.


Flat Die Biofuel Pellet Mill Machine
Benefits of Flat Die Pellet Mills
They are portable and hence you can use them at any location.
They do not pollute the environment since they are environment-friendly.
Operation and maintenance of the machines are easy.
They are economical due to their affordable price.
R-type Vs. D-type Pellet Mill Machine


R-type (left) and D-type (right)
Our small pellet mills can be divided into R-type and D-type. The choice between D-type or R-type electric small pellet mill is dependent on your special requirements and raw materials. The followings are the features of each type. Feel free to contact us if you have any questions! Our professinal salesmen will assist you for slecting the best machine depending on your raw materials, cpacity needs and main usage for your pellets.
Features of R-type Electric pellet mill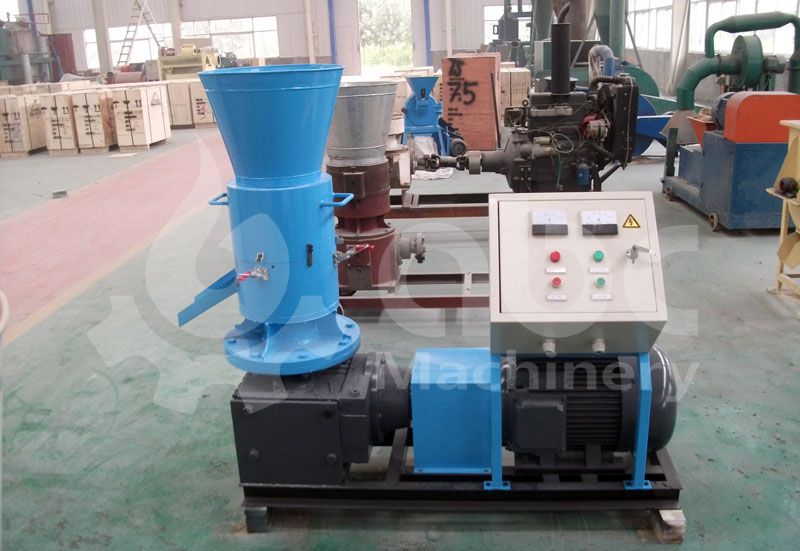 ZLSP-R 300B Sawdust Pellet Mill for Sale
| Model Number | Power(kw) | Output(kg/h) | N.W./G.W.(kg) | Package Size(mm) |
| --- | --- | --- | --- | --- |
| ZLSP-R 200B | 7.5kW | 80-120 | 215/245 | 950x450x1050 |
| ZLSP-R 300B | 22 kW | 250-350 | 540/575 | 1350x750x1400 |
| ZLSP-R 400B | 30 kW | 350-450 | 770/810 | 1400x800x1450 |
| ZLSP-R 420B | 37 kW | 400-600 | 700/1100/1200 | 1630*620*1400 |
| ZLSP-R 550B | 55 kW | 500-800 | 1770 | 2300x750x1850 |
Features of D-type Pellet Mill Equipment
It has a rotating roller shaft and a die that is stationary.
It produces wood pellets that have a length height of 3cm.
The electrical components are of SIEMENS and CHINA brands.
The rotating roller has a life span of almost 2000hrs. Traditional design has less life span.
It suits hardwoods like Elm tree, Oak, Cypress, Hickory, Birch, Lignumvitae, etc.
D-type Electric pellet mill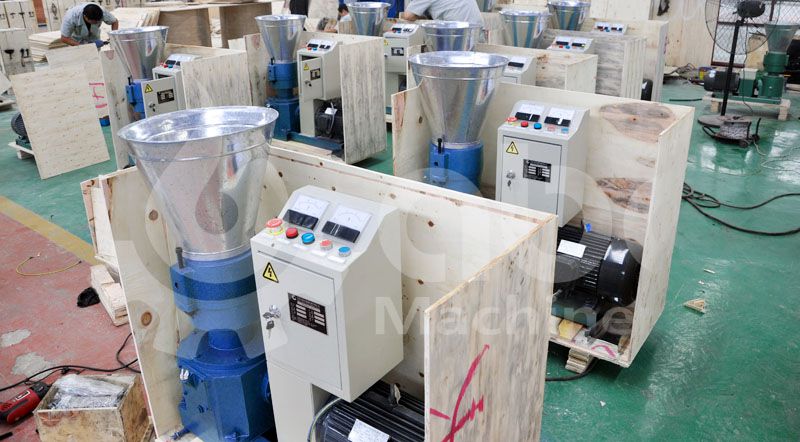 ZLSP-D 200B Pellet Mill Machinery for Sale
| MODEL | POWER | CAPACITY (kg/h) | WEIGHT (nw/gw) | PACKING SIZE (mm) |
| --- | --- | --- | --- | --- |
| ZLSP-D 150B | 5.5kW | 50-100 | 95/110 | 800x450x700 |
| ZLSP-D 200B | 7.5 kW | 80-120 | 200/230 | 1050x480x930 |
| ZLSP-D 230B | 11 kW | 120-200 | 290/320 | 1180x540x1000 |
| ZLSP-D 260B | 15 kW | 160-250 | 320/360 | 1240x540x950 |
| ZLSP-D 300B | 22 kW | 250-400 | 350/380 | 1300x560x1100 |
It has a rotating die and a roller that is stationary.
It is less expensive than the R-type mill and therefore economical.
In order to meet the native frequency and voltage, the current can be applied to a voltage converter to enhance the smooth working of the machine.
The plate and disk have an alloy steel that resists wear and tear which is subject to heat to give it a long service life and high hardness.
The driving gear also adopts superior alloy steel for longer life span, low noise, high tolerance to pressure, and temperature rise that is slow.
The diameter of the wood pellets can be customized depending on your wants and the raw materials that you have.
---
ABC machinery is a trusted
pellet mill manufacturer
in China.
GEMCO is our brand name of biomass machinery and KMEC is our brand name of grain & oil processing equipment.
Buy from ABC Machinery and we gurantee cheapest factory price and premium quality service!