GEMCO acting as ABC Machinery's Biomass Machinery Division.
---
Spare Parts for Small Pellet Mill Exported to Canada
A batch of small pellet mill spare parts ( fittings of flat die pellet press) were recently exported to Canada for one of the companies trusted distributor for the last six years. On top of distributing, he is also a user of our pellet mill.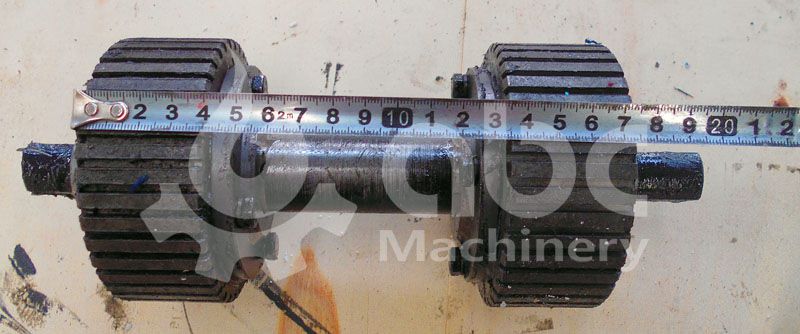 He has established a small pellet fireplace in his house where he does his own small scale wood pelleting from sawdust for home heating purposes. The six years of working together has made it possible to built trust and stable relationships.
He would for instance order hundreds of small pellet mills and then we would deliver them. We would also provide technical support services for his clients. The main spare parts for the mini / small pellet machine for home use are pellet die and press roller. These parts are thoroughly inspected before they are packaged for export to our clients.
Facts About Small Biomass Pellet Mill
The biomass pellet mill plays a great role in production of pellets used for heating, cooking and animal bedding. It is able to process raw biomass materials such as sawdust, wood, pine, bamboo, straw, alfalfa, cotton stalk, wheat bran and rice husk. The four types of our flat die type biomass pellet mill for small scale pellet production: electric pellet mill, diesel pellet mill, gasoline pellet mill and PTO pellet mill. If you are planning for setting up a small scale pellet plant with capacity below 800kg per hour, our flate die pellet mill is the best choice!


Small Biomass Pellet Mills
How Our Small Pellet Mills Benefit You?
The reasons that makes these machines suitable for you include:
Turning waste into treasure - with these machines, you can make the most out of your biomass waste which you used to throw away in the past.
Reduces costs - the winter season brings about an increased cost of using electricity especially if you are using electricity to heat up your home. If you choose raw wood for heating purposes, you get exposed to harmful polluting gases in addition to incomplete wood combustion. With the pellets, you can burn them in your stove more safely and completely.
Our small pellet mills are very efficient. The parts are made from high quality materials and processed by an advanced technology. They are also durable and will serve you for many years to come. iv) Widely spread - many people are currently using biomass pellet mill and hence you will be able to connect easily with your neighbors. lts use has spread all over the world making it a popular option for your heating purposes.
---
We offer premium quality service with competitive factory prices for out clients.
Please feel free to inquire more details and latest price of GEMCO Pellet Mill. In order to assist you better, we have a professional team of salesmen who will assist you choose the best machine for your pelleting purposes.
They will analyze your capacity needs, the raw materials and main usage for your pellets. (
info@bestpelletplant.com
)