Project Name
: Turnkey Napier Grass
Pellet Production Plant
Capacity
: 1.5~2 ton per hour
Project Location
: the Philippines
Services
: Project design, equipment manufacturing, onsite installing and commissioning, operation training (Turnkey Solutions).
Application
: Make fuel pellets from energy grass
---
A Japanese investor chose ABC Machinery to help him make customized best biomass production business plan, manufacturing the equipments and build the project in Philiphines at site.
Napier Grass Pellet Production Equipment
All the pellet production equipments are inspected seriously before delivery. The followings are some of the inspection photos taken in the factory. We will share about more details after completion of project.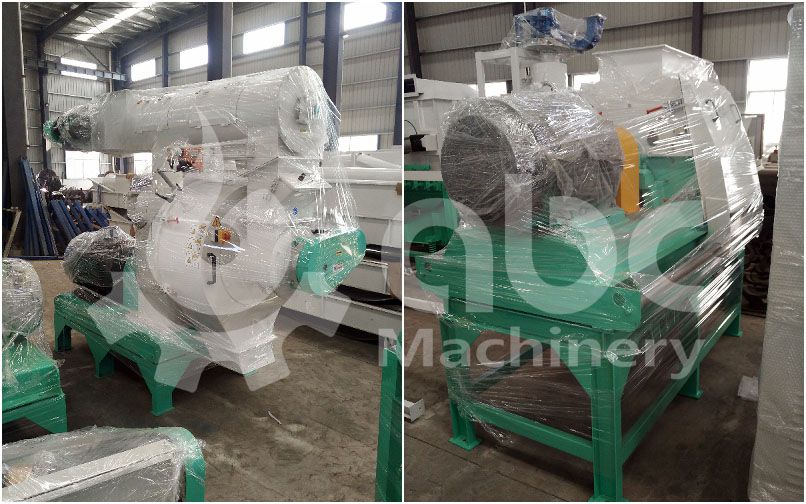 Pellet Mill and Crushing Machine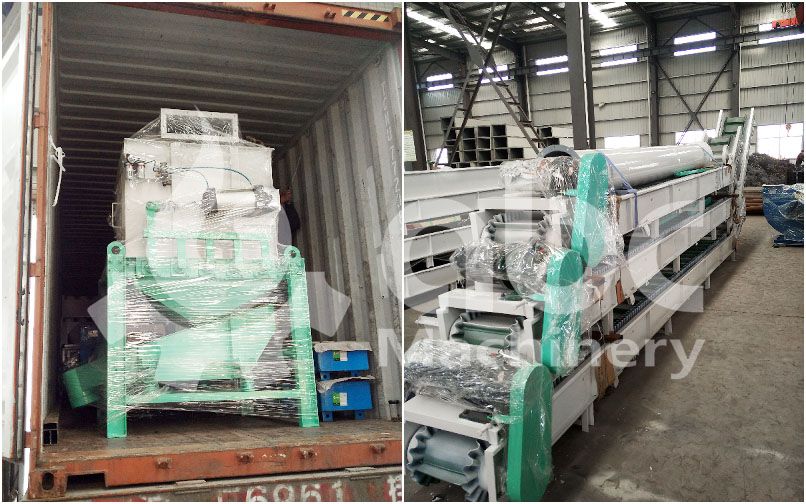 Pellets Cooler and Conveyers for the Project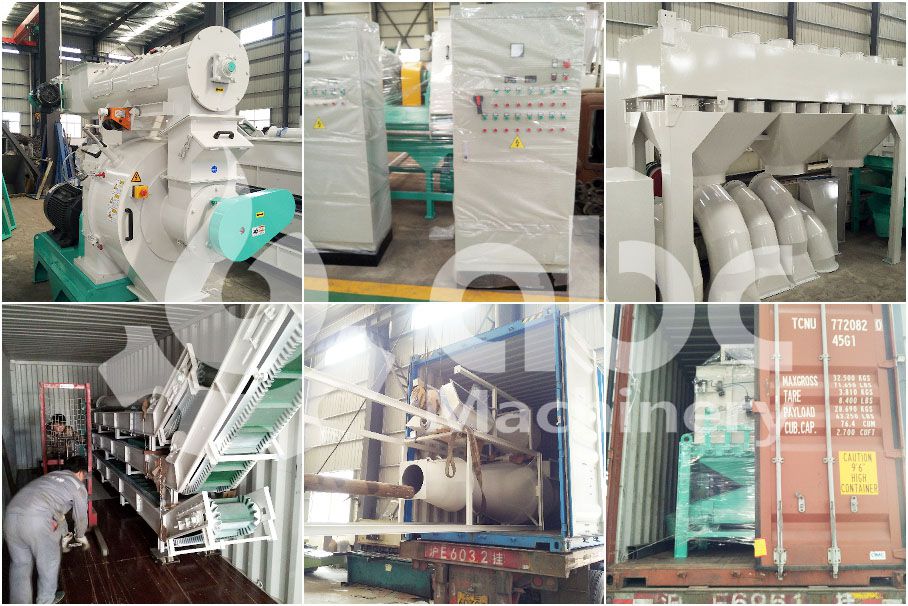 Loading of the Pellet Production Equipments
How to Make Pellets from Napier Grass?
The common process of energy crops pelletizing production is:
preshearing, pressing, drying, crushing, pellets extruding, pellets cooling and storage
.
Energy crops for Production of Advanced Biofuels Pellets
There is a potential for use of Lignocellulosic materials for biofuel pellets as well as production of cellulosic ethanol. Since energy crops have lower input requirements and yield higher energy per hectare, they have a higher GHG efficiency. Different corps have various degrees of yield per hectare, different tolerance to environmental stress, and lignification. Therefore, there are different species that are suitable for different lands and types of conversion processes.

Common Bioenergy Crops for Manufacturing Pellets
Miscanthus (Miscanthus giganteus and other Miscanthus spp.)
Due to good adaptation to temperature climates, there is currently around 30.000 hectares of Miscanthus plantation in Europe. For more extreme climates, Miscanthus sinensis have a better adaptation. (Related Machinery: Miscanthus Pellet Mill )
Miscanthus has a great potential for lignocellulosic feedstock. This is because of its rapid biomass accumulation in temperate climates. Advantages of Miscanthus include high yield (10.5 tons per acre), limited fertilizer requirement, and it returns a great amount of organic matter to the soil (12 tons of biomass per acre). The roots of Miscanthus help stabilize slopes.

Giant Reedgrass (Arundo donax)
Giant reedgrass is generally used in riparian and wetland systems. It is adapted to different ecological conditions. Field studies have shown that soil tillage, fertilizer and pesticide requirements for Giant reedgrass are minimal. Additionally, it offers protection against soil erosion and it is adapted to saline soil and water. This plant is resistant to biotic and antibiotic stresses. This is an interesting energy crop because it can be cultivated for up to 25 years without replanting. Giant reedgrass has the most potential for biomass production in Europe.
Reed Canary Grass (Phalaris arundinaces)
On contaminated land and poor soils, Reed canary grass, Phalaris arundinacea offers good yields. This makes it a good candidate for bioremediation for land treatment. It also provides a source for bioenergy in the form of briquettes. This plant is also suitable feedstock for cellulosic ethanol production. (Related Project: 1.5 TPH Saw Dust Pellet Plant in Australia)
Giant King Grass, Napier Grass, Elephant Grass (Pennisetum purpureum)
This family is an African perennial tropical grass. It is mainly used as a fodder plant. The fact that it is harvested 4 to 6 times a year and yields 40 tons/ha/yr, makes it an attractive energy crop. There are projects in California using Giant King Grass as a feedstock for biomethane for energy production. (Related Links: How to Make Pellets or Briquettes from Elephant Grass?)
Here are some other crops with specific advantages and potentials: Switchgrass (Panicum virgatum) Short Rotation Coppice of Willow and Poplar (Salix spp. and Populus spp.) Energy cane Rusby or Virginia mallow (Sida hermaphrodita) Halophytes (Various species).
Welcome to consult about starting a pellet mill factory and inquire about the cost of setting up a complete production line.