This wood chip pellet line project is built in Malaysia. The output of this pellet line is 3 ton/hour. As its name suggested, the raw material of this pellet line is wood chips. Below is the details of this projects.
Raw Materials & Wood Chip Pellets
Before feed into a wood pellet mill, the wood chips should be crushed to small pieces and dry to appropriate moisture content. So wood crusher, hammer mill, dryer machine is needed. Contact us to get detailed information about how to make wood chips to wood pellets.
Photos of Wood Chip Pellet Line
Wood Chip Pellet Mill: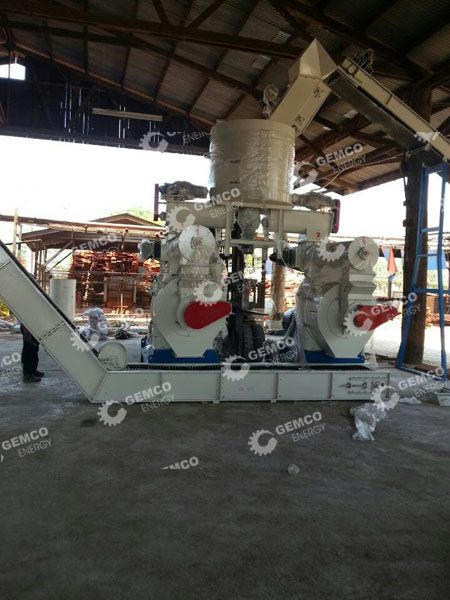 Pellet Silo & Pellet Cooler:
Pellet Silo Pellet Cooler