This Bio-C22 pellet mill is a small mobile pellet plant. It is designed with hammer mill, screw conveyor, wood pellet mill, cooler, dust collector, electric control cabinet, air driven conveying system, vibrating screener, etc. The biggest highlight of this equipment is small size and movable feature, which means that you can move this small compacted pellet plant to the place nearby the raw materials resources and the cost for raw materials transportation can be saved. And this is impossible for most complete pellet mill plant.
Small Mobile Pellet Plant for Sale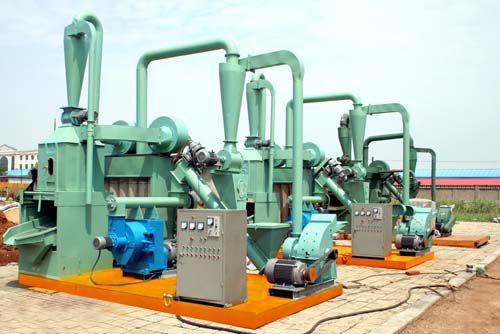 200-300kg per hour mobile pellet mill plant
Features of Bio-C22 Portable Pellet Plant
Capacity: 200-300kg/h
Material Requirement: Ensure the length of your biomass materials is below 50mm. Besides, this small pellet plant is not equipped with a dryer originally. So before making pellets with this equipment, ensure the moisture content of your raw material is around 15%. But the dryer machine is essential for you, a dryer can be added to this mobile pellet plant. Packing machine can also be added if you want a more automatic pellet making plant. So tell us your needs and we will do our best to make you satisfied.
Power Requirement: 37 kW
Dimension: 4.2 (L) x 1.9(W) x 4m (H)
Workspace Requirement: 4.2 x 2 x 4 meters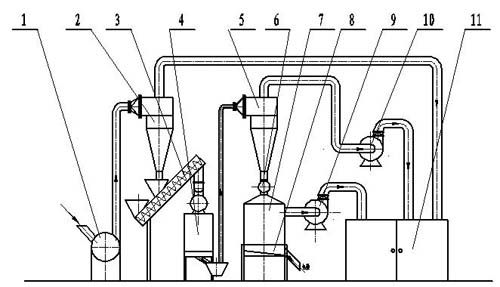 Structure Details of the Pellet Plant
| | |
| --- | --- |
| No. | Description of machine |
| 1 | Hammer mill |
| 2 | Cyclone |
| 3 | Screw conveyor |
| 4 | Pellet mill |
| 5 | Cyclone |
| 6 | Air lock |
| 7 | Cooler |
| 8 | Screener |
| 9 | Fan |
| 10 | Fan |
| 11 | Bag dust collector |

Main Process of Complete Biomass Pelletizing
Application: Due to its small capacity, easy handling and portable characteristic, it is seen as an excellent pellet making equipment for farmer and small biomass pelleting factory.
Suitable Raw Materials: Sawdust, groundnut shell, sugarcane biogases, caster shells/stalk, coffee husk saw dust, paddy straw, sunflower stalk, cotton stalk, tobacco waste, mustard stalk, jute waste, bamboo dust, tea waste, wheat straw, palm husk, soybeans husk, leaves, grass, coir pitch barks/straws, rice husks, forestry wastes, wood chips and other kind of agro wastes.